Nightmare on Dhaka streets (video)
Kuril flyover was built to reduce traffic congestion in Dhaka city but within about two years, this 3.1 kilometer structure has been severely damaged.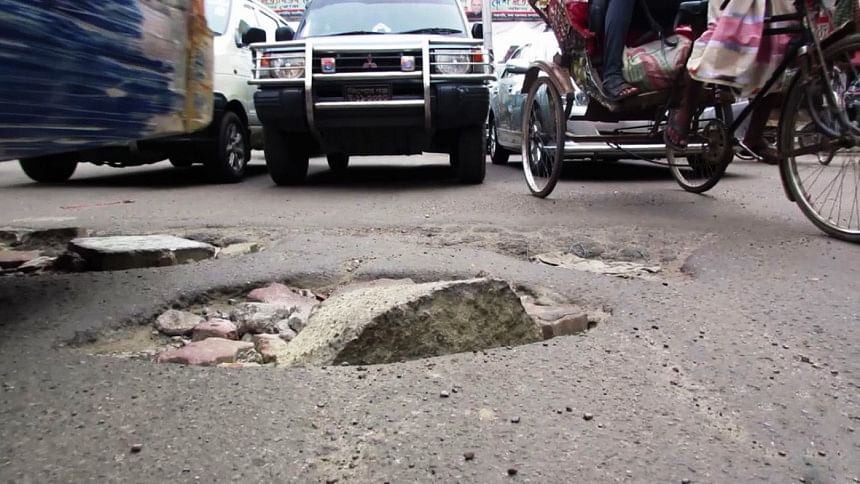 Besides, the roads in the capital city have been in a deteriorating state, with numerous potholes, open manholes, and damaged sidewalks. The mismanaged traffic and overflowing drain water has rendered the streets into a nightmare for commuters.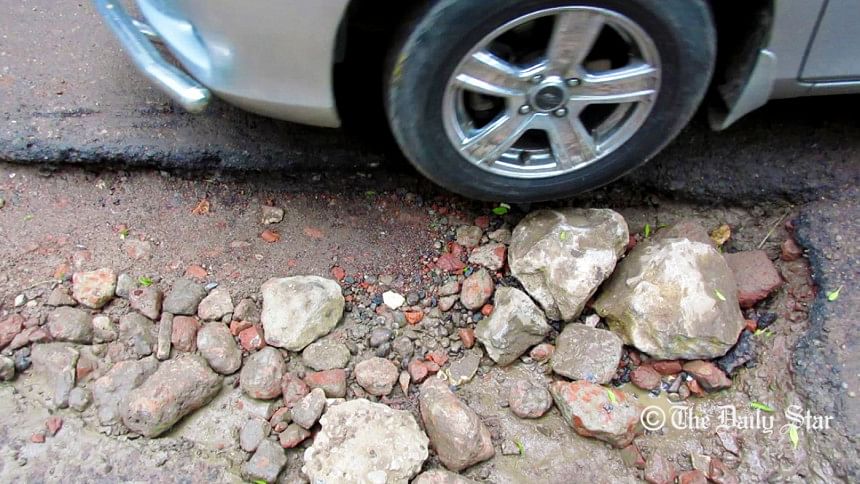 Dhaka South City Corporation has a total allocated budget of Tk 181 crore for road, traffic infrastructure and development for the current fiscal year while the Dhaka North city corporation allocated a budget of Tk 249 crore for this fiscal year. Yet, an official of DNCC said that a total of Tk 1500 to 2000 crore is needed to maintain the roads and conduct repair work properly.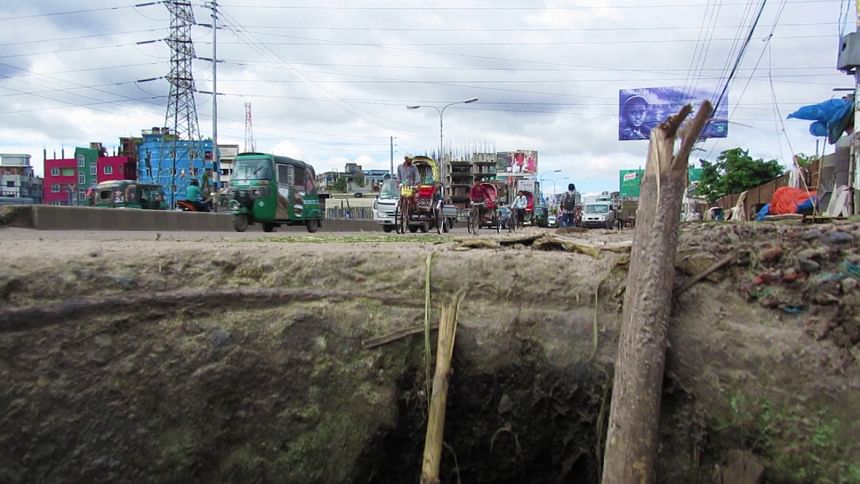 The gap between the allocated budget and the required budget is evident on the condition of the roads of the capital.
According to experts, a city's road network should comprise of at least 25 percent of the total built up area, however Dhaka's road network comprises of only 7 percent, adding pressure to the already degrading conditions of the roads.