Tobacco causes over 1 lakh deaths in Bangladesh every year: study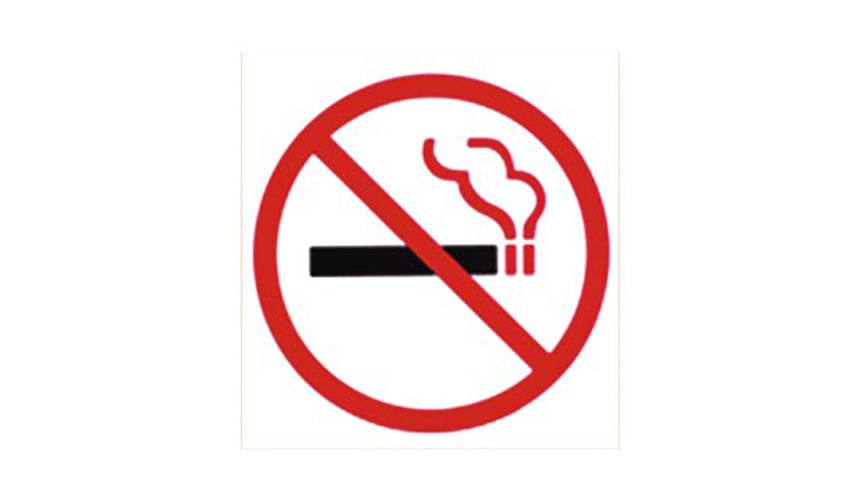 What is the extent of health hazard and economic loss caused by tobacco? Findings of a recent study are quite alarming.
Tobacco users' risk of developing three major types of cancer -- lung, larynx and mouth -- is 109 percent higher than non-users', according to the study. Their risk of developing seven life-threating diseases -- including stroke, heart-disease and tuberculosis -- is 57 percent higher than non-users'.
The economic loss caused due to the health hazards [from both direct tobacco usage and second-hand smoke] is about Tk 30,570 crore per year, the study said.
Bangladesh Cancer Society in association with Dhaka University, American Cancer Society and Cancer Research UK conducted the study on 10,000 families in all districts of the country in between July 2017 and April 2018.
Findings of the study, titled "Economic Cost of Tobacco Use in Bangladesh: A Health Cost Approach", were unveiled at a conference at Dhaka Club yesterday.
According to the study, tobacco usage causes 1,00,961 deaths every year in Bangladesh, and second-hand smoke causes 24,757 deaths.
Besides, over 70 lakh people -- age 30 and above -- suffer from various types of diseases related to tobacco usage.
These people need to spend a substantial amount of money for treatment. At the same time, the government's expenses in the health sector have gone up, resulting in a big economic loss. In addition, loss of productivity and untimely deaths further extend economic loss, said the study.
That tobacco has a significant contribution to the country's economy is "only a misconception", the study said.
The government in 2017-2018 fiscal year earned Tk 22,810 crore as revenue from the tobacco sector. In the meantime, economic loss caused by tobacco usage and second-hand smoke was worth Tk 30,570 crore. Environmental hazards of tobacco cultivation and smoking were not even measured, it said.
To overcome the current situation and make Bangladesh a tobacco-free country by 2040, the study suggested that the government increase the price of tobacco products through imposing higher tax.
It also suggested implementing the existing tobacco control and usage act strictly and making timely amendments. The study gave a special emphasis on demotivating tobacco farmers and helping tobacco users quit the habit.
Reviewing the study findings at the programme, Syed Mahfuzul Huq, national professional officer of World Health Organization (WHO), urged the government to strictly address tobacco usage.
"The government must take tough decisions now through strengthening the law and ensuring its implementation. And it should not be influenced by the tobacco industry," said Mahfuzul.
Another study, titled "Global Adult Tobacco Survey (GATS) 2018", found that tobacco usage among those aged 15 and above in Bangladesh dropped by 18.5 percent in the last eight years, till 2017.
Asked why the health hazard and economic loss were still on the rise, Prof Golam Mohiuddin Faruque, leader of the research team, said the percentage decreases as it was compared to the country's population, which is growing.
"But the overall number of tobacco users did not reduce that much. Besides, people are now more aware and their tendency to get diagnosed has increased," Faruque, also a noted cancer specialist, told The Daily Star.
Speaking as the chief guest at the programme, State Minister for Health Murad Hasan said the government will soon take initiative to disassociate itself from the tobacco industry.