Pahela Baishakh: The industry that colours the celebration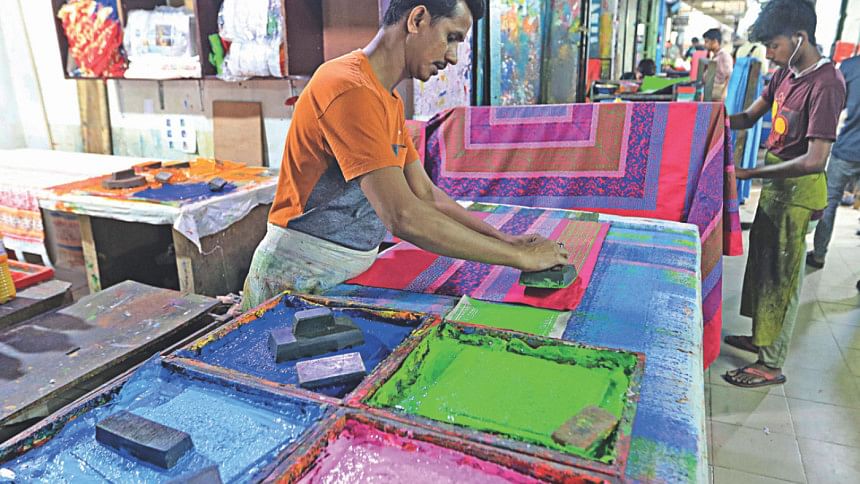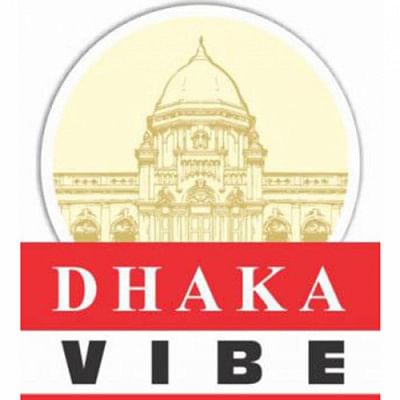 Next Sunday, this dusty grey city will transform into a sea of colours, momentarily giving its residents a break from their monotonous routines. Dhaka will come alive for Pahela Baishakh -- a festival that transcends class, religion and social status.
In the past few years, the scale and scope of celebrating the Bangla new year has grown leaps and bounds, and an entire industry has contributed towards it. From designers to tailors, the fashion industry is perhaps the busiest during this time.
Biplob Saha, owner of fashion house Bishwa Rong, said, "Pahela Baishakh is incomparable to any other festival; it is quintessentially Bengali. People are spontaneous in its celebration."
Saha observed how celebration of this festival has grown bigger in the last ten years. "In terms of sales, Eid-ul-Fitr is still the biggest festival. But there is a large quantity of items sold during Noboborsho," he said, also mentioning some interesting buying trends. "People love to wear similar clothes for the occasion. A group of friends buy the same saree, father and son come to buy the same panjabi; during other festivals everyone wants a unique outfit."
Ishrat Jahan, proprietor and designer of Deshal, echoes Saha's observation. "Volume of sales for Pahela Baishakh probably comes second only to Eid-ul-Fitr. Saree sales are just as big as Eid during this time of the year, and customers love getting similar outfits for their entire family."
"Eid-ul-Fitr sales surge on the last ten days of Ramadan. For Pahela Baishakh, the shopping craze starts five or six days before the festival," she added.
There is heavy demand for new clothes during major festivals, but often that demand is for Indian or Pakistani clothing. Both Saha and Jahan observed that people generally buy more Bangladeshi products for Noboborsho.
"Even those who wear Indian and Pakistani apparel all year round, prefer Bangladeshi clothes for Pahela Baishakh. Perhaps, the reason is purely cultural," said Jahan. Saha emphasised that it's important to support Bangladeshi businesses. "Ultimately, the customers have a responsibility to keep traditions alive," he said.
Big fashion houses are not the only ones keeping deshi fashion alive. Small and medium entrepreneurs organise fairs all around town, often bringing their online businesses to the venues. Rangtaa is one such initiative that solely promotes Bangladeshi goods.
"Customers' dependence on foreign products is unsustainable and unprofitable for the local industry and economy in the long run. We were also motivated by some unpleasant experiences our entrepreneur friends were facing at commercial fairs back in 2013. In a market flooded with Pakistani lawn (dresses), buyers would ignore local clothes," according to the Rangtaa team.
Rangtaa is an initiative of Meye Network to bring together female entrepreneurs in a fair business ecosystem, said the organisers. Rangtaa's message of inclusivity and patriotism has reached many. People in droves attended the two-day (April 5-6) fair.
Forty-nine entrepreneurs were present at this year's 'Rangtaa Mela' at Midas Centre, with handmade jewellery, clothes, bags, baked goods and more. Card transactions varied between Tk 3 and 7 lakh; cash transactions are manifold to that number, the organisers said. More than a thousand people attended the fair.
This season is highly profitable for SMEs as well as big brands. Fashion giant Aarong earns approximately Tk 17-20 crore, selling their huge range of apparel, home decor, accessories and more on the days leading up to April 14. Saree sales alone can account up to Tk 5 crore, said an Aarong designer.
As we gear up for Pahela Baishakh, buying new clothes and planning get-togethers, we should remember that an entire Bangladeshi industry is working hard to make the celebration memorable. If there is demand, there will be supply -- so it's important to be a responsible customer and place that demand in the right place.