The brawl over Ivermectin
Health authorities, experts worldwide divided over use of antiparasitic in Covid-19 treatment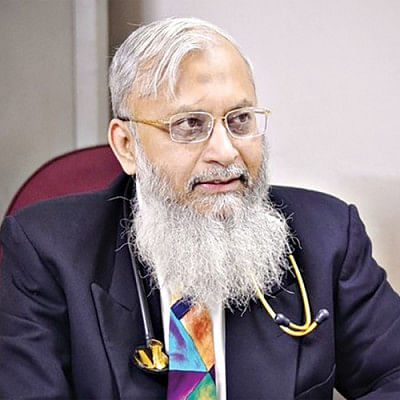 As Covid-19 cases are on the rise in the country, doctors are once again mulling over Ivermectin as a possible answer. However, controversy continues to follows this drug.
Ivermectin is a pocket-friendly anti-parasitic drug that has for decades been used to treat head lice and river blindness in humans and heartworms in animals.
The drug first came to notice with regards to Covid-19 treatment on April 3, 2020 when laboratory experiments done by researchers at Monash University of Australia found that ivermectin in vitro [performed outside of a living organism] had an inhibitory action on SARS-CoV-2, reducing the load of viral RNA by 5,000 times in 48 hours.
The ivermectin dose used in the study was 5 microgrammes (mcg) and the research was published in the journal Antiviral Research.
On Tuesday, the Indian government's Union Health Ministry dropped Ivermectin from the list of  medications approved for the treatment of Covid-19, in its revised guideline.
Meanwhile, the Ministry of Health in Malaysia started an Ivermectin trial for high risk Covid-19 patients five days ago.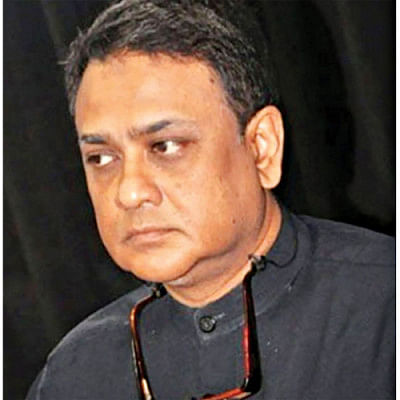 On the other hand, American Journal of Therapeutics published a meta-analysis of 18 ivermectin-related studies in their May/June 2021 issue, which concluded that the 18 studies found "large, statistically significant reductions in mortality, time to clinical recovery, and time to viral clearance."
The research was conducted by physicians from University of Wisconsin Health University Hospital and University of Texas Health Science Center, among others.
It is against this backdrop that Prof Dr Md Tarek Alam, head of department of medicine at Bangladesh Medical College and Hospital (BMCH), recommends that Ivermectin not be taken out of the race.
"In fact I think all adults should take a preventive dose of 12 mg of Ivermectin -- one tablet every ten days -- until we can test our antibodies," said Dr Alam. 
Dr Alam's appeal comes from a study that physicians of BMCH did last year that was published in the European Journal of Medical and Health Sciences.
The study involved 118  healthy   individuals   working   as   healthcare providers   in   Covid-19 isolation   wards   in   BMCH.
"The    individuals    were    distributed    into    two    groups (experimental  and  control) -- 60  subjects  in control  group  and  58  subjects  in  experimental  group," said the study, adding that the experimental    group    received   12 mg of Ivermectin  every  four weeks  for  four  months. 
"Seventy-three point three percent  (44  out  of  60)  subjects  in  the control  group were  positive  for Covid-19,  whereas  only  6.9 percent  (four out  of  58)  of  the  experimental  group were diagnosed with Covid-19," said the study.
Dr Alam said, "In May, we applied to the Bangladesh Medical Research Council  for a trial  but they gave us permission in August. By that time, Ivermectin was being used so extensively that we were not able to find 200 people who had never been exposed to the drug. We only got 35-40 individuals who never took ivermectin."
On December 7, 2020, icddr,b published results of a clinical trial that said "Ivermectin shows promise against Covid-19."
Some 68 patients hospitalised with Covid-19 were divided into three groups and administered Ivermectin, Ivermectin in combination with doxycycline, and a placebo.
"The study demonstrated that patients in the five-day ivermectin group were 77 percent more likely to have early viral clearance on day 14, compared to those who received ivermectin and doxycycline (61 percent) and placebo (39 percent)," said the icddr,b study.
 The findings were published in the International Journal of Infectious Diseases (IJID) on 2 December 2020.
A different scenario was perceived in Barcelona, Spain -- according to a study published in the Lancet  on January 19, 2021.
The study by ISGlobal and Barcelona Institute for Global Health received a single dose of Ivermectin of 400 mcg per kilogramme of weight, within 72 hours of a patient developing fever or cough.
"There was no difference in the proportion of PCR positives," found the study. "There was however a marked reduction of cough and a tendency to lower viral loads and lower IgG titers which warrants assessment in larger trials."
They concluded that "there is limited evidence to support its clinical use in Covid-19 patients."
Dr Alam said that Ivermectin's strength lies in symptom management. "The virus can stay in the body as long as it is not active. Hospital beds can be emptied faster."
The government gave permission to ten more pharmaceuticals to make Ivermectin, he pointed out.  "The main resistance is from World Health Organisation, who says that there are not enough large-scale studies to support its use," he added.
"The current evidence on the use of ivermectin to treat Covid-19 patients is inconclusive. Until more data is available, WHO recommends that the drug only be used within clinical trials," said a statement by WHO released on March 31, 2021.
The US Federal Drug Administration also does not approve of the use of Ivermectin for Covid-19.
"FDA has not approved ivermectin for use in treating or preventing COVID-19 in humans. Taking large doses of this drug is dangerous and can cause serious harm," states the FDA on its website.
Even as the Indian health ministry omitted Ivermectin as a cure, the drug has been used in states like Delhi where the curve has gone down -- with the caveat that correlation is not the causation.
"Certain provincial governments have been administering Ivermectin, while others have not. Delhi for example started administering Ivermectin. Health clinics were giving Ivermectin to outpatients and the crisis we were seeing two weeks back is not as acute," said Dr Tarek Alam.
 "The pandemic is like a war. Scientific discoveries are so rapidly changing. There is a huge chaos where the WHO is changing its stance all the time. There is nothing called an international standard or a gold standard," said Dr Rubaiul Murshed, the chairperson of Shomman Foundation.
"They were giving this to everyone in Uttar Pradesh before removing it from the guideline. If we are trying to go after the nitty-gritties, which direction will you go?" he said.
 "Standard hospitals across the city are all giving out this drug. When there is no cure yet, we are drowning, we are clutching at straws," said Dr Murshed.
As of yet, there is not a clear solution to whether Ivermectin is the silver bullet or not -- but with more questions being asked, more answers are emerging.