Teenage girl dies of dengue in Chattogram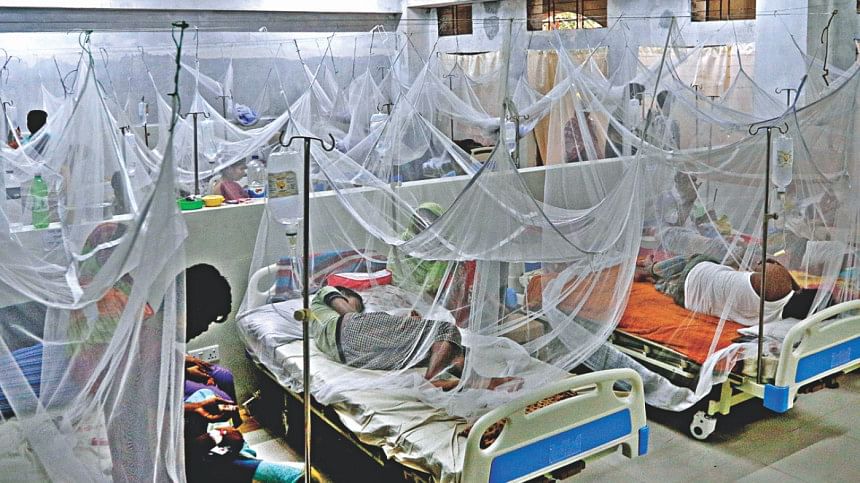 A dengue patient died at a private hospital in Chattogram last night.
Sumi Boidya, 19, daughter of Sunil Boidya of Khulshi area, breathed her last at National Hospital. Her younger brother has also been hospitalised with dengue.
Chattogram Civil Surgeon Dr Azizur Rahman Siddique confirmed that Sumi was suffering from dengue shock syndrome. "We heard about her death around 8:00pm," he said.
Earlier, the civil surgeon visited Sumi at National Hospital and her brother Arup Boidya, 16, at the Chittagong Medical College Hospital.
Sumi was initially treated at home. "She might have survived if she were given proper treatment from the beginning," the doctor said.
Arup is doing better and is expected to make a full recovery soon, he said.
Bangladesh has been hit hard by a massive dengue outbreak this year like some other Southeast Asian countries. But the situation started improving in recent weeks.
Since January, 89,616 people were hospitalised with dengue, most of them in Dhaka. Of them, 87,903 went home after full recovery.
Currently, 1,477 dengue patients, including 495 in Dhaka, are being treated at hospitals, the government said.
The Institute of Epidemiology, Disease Control and Research received reports of 236 dengue-related deaths since the beginning of this year. It has reviewed 136 cases so far and confirmed 81 people had died of dengue.