Shopner Dokan: Giving the less-privileged an opportunity to shop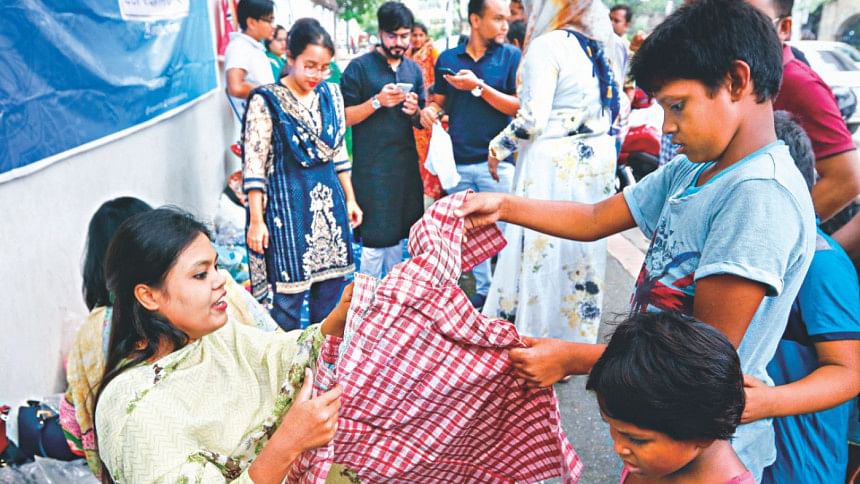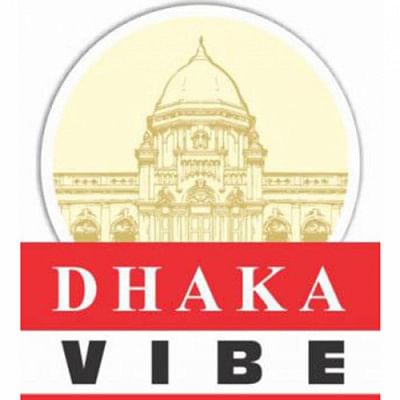 Minutes after a banner reading "Shopner Dokan" was put up, displaying bags of clothes in various colours and sizes at Dhanmondi Road-7, children from the area excitedly gathered to pick their attire for Eid.
Shopner Dokan is an initiative that sets up temporary shops at various locations of the country every year for children who cannot afford to buy Eid clothes. What makes it different from other charity events is that children can choose the clothes they want from a stock -- as one does when shopping for Eid. The clothes are either free or organisers accept a nominal token price.
On Saturday, 26 shops were set up across the country co-organised by Community Development for Peace (CDP).
The initiative is the brainchild of AKM Naeem Zaman and was first organised with the help of Ishita Rashid and Rokia Moni in 2017.
"He [Naeem] saw a few underprivileged kids play 'shopping' with their siblings and that is when it struck him -- how these kids usually don't get a chance to shop for Eid clothes," said Ivana Asfara, an organiser of the Dhanmondi shop.
Once everything was set up, parents rushed to the spot with their children -- from toddlers to school students -- and contemplated on what to take.
"When they [buyers] see our shop at first, they're hesitant to ask about the price. When they realise the clothes are free and they can choose for themselves, the reaction of joy is indescribable," Naeem Zaman said.
Volunteers treated the children with the respect regular shoppers at malls get, and the little ones even got to try on several clothes before deciding on their final choice. Boys got to choose from t-shirts and panjabis while girls from salwar kameez and frocks. Some volunteers even put henna on eager children's palms.
Chattogram had its own Shopner Dokan at a location behind Chattogram Shopping Complex at Panchlaish area, according to our correspondent in the port city. Children were seen busy buying their clothes for Tk 2-5.
"At first, I did not believe I could buy clothes for Tk 5. Now I own this frock, and I'm happy," said Fatema, an eight-year-old buyer. The organisers sold clothes to at least 560 children living in various slums across the city.
When asked what draws them to take part in this initiative, Lamia Tabassum Guria, a volunteer at the Dhanmondi shop, said, "Shopner Dokan came to me as an opportunity to put smiles on the faces of some young ones … That contentment is the reason I participate."
Shopner Dokan is enabled by individual donations and financial support from CDP. Both Naeem and Ivana hope that this initiative will spread rapidly to more locations in the coming years. 
Do you have a Dhaka Vibe story to share? Email us your writeup or ideas at [email protected]