Release of Julian Assange sought in Bangladesh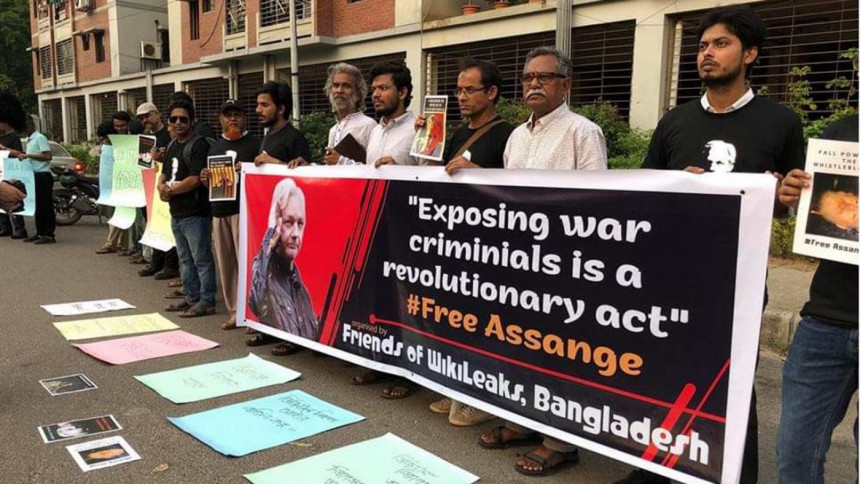 A group of citizens has demonstrated in Dhaka demanding release of WikiLeaks founder Julian Assange.
About 50 people formed a human chain in front of British Council this afternoon for an hour to press for the demand.
Under banner 'Friends of WikiLeaks', the chain, starting at 4:30pm and ending at 5:30pm, saw activists, eminent citizens and students wielding placards.
"Julian Assange's sabotage act is much needed in today's world," Prof Anu Muhammad, an eminent citizen, told The Daily Star. "What Assange did was for the people."
"He showed the people a way to fight the imperialist powers in the world. We all need to stand beside him," he added.
The platform said it plans to coordinate with friends of WikiLeaks from around the world and declare more programmes in the future.
Whistle-blower Assange was arrested from Ecuadorian embassy in London on April 11 after near seven years of holing up inside the diplomatic mission.