'Mizan is a symbol of honest, brave journalism'
Speakers pay tribute to the veteran journalist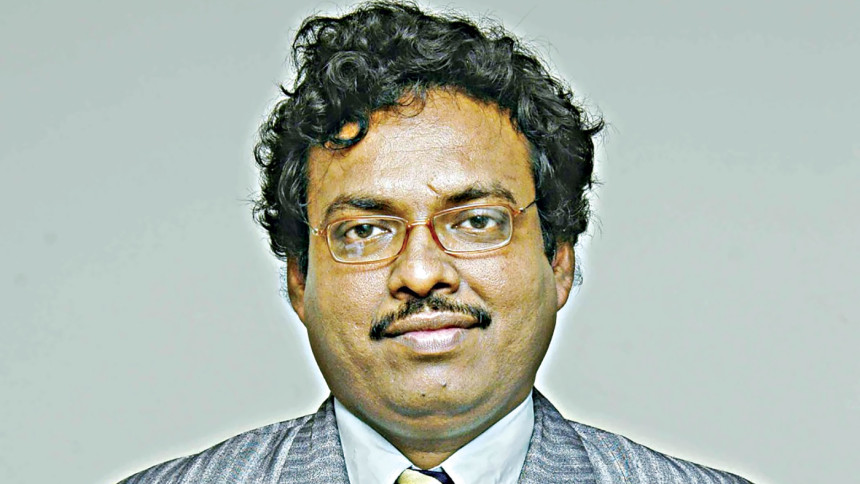 Mizanur Rahman Khan is a symbol of honest, brave and objective journalism, said speakers at a commemoration meeting yesterday. 
In a meeting held at Dhaka Reporters Unity (DRU), they said Mizan was a complete journalist and created a new trend in reporting on law, human rights and the constitution.
Mizanur Rahman Khan, joint editor of Prothom Alo, passed away on December 11 last year in a city hospital, after contracting coronavirus.
Speakers said through his in-depth reporting and analytical write-ups, he reached people of all walks of life. That is why his death broke hearts of the masses.
They said many unknown information on the Liberation War and killing on August 15, 1975 was revealed to general people through his investigative reporting.
Sohrab Hassan, joint editor of Prothom Alo, said a situation prevails where it is difficult to remain an honest and truthful person, but Mizan was an honest journalist, who told the truth.
Terming Mizan honest, humanitarian, brave and uncompromising, former president of College Addhayakkha Parishad Prof Mazharul Hannan said when principles and honesty are deteriorating, Mizan did his journalism with honesty, bravery and principles.
Shafiqul Karim Sabu, former president of DRU, said Mizan was dear to all, and his ideologies are worth following for all.
Mentioning Mizan's humanitarian nature, National Press Club Treasurer Shahed Chowdhury said Mizan would regularly and secretly help people by providing financial assistance for medical treatment.
Elias Khan, general secretary of Jatiya Press Club, said he was a complete journalist and a role model for all in the profession.
"Law is a critical subject, but he wrote about matters of law in a simple way, which general people could understand easily," said DRU President Morsalin Nomany, who chaired the meeting.
Saiful Islam, former president of DRU, said people were able to know about the roles of many individuals in national and international level during the Liberation War and August, 1975 killing.
"There are very few journalists in the country whom we can follow, but Mizan is one of them," said Razu Ahmed, former general secretary of DRU.
Praising Mizan as a versatile man, Prothom Alo Deputy Editor Lazzat Enab Mohsi said he not only did reports, but would write analyses and editorials, take photographs and make videos.
Sajjad Sharif, managing editor of Prothom Alo, said Mizan was an ideal journalist, who conquered the people's hearts through his journalism.
Moshiur Rahman Khan, general secretary of DRU and Mizan's younger brother, moderated the programme.
Among others, Dhaka Union of Journalists General Secretary Sazzad Alam Khan Tapu, Prothom Alo Deputy Editor AKM Zakaria, former DRU presidents Ilias Hossain and Rafiqul Islam Azad, Crime Reporters Association of Bangladesh President Mizan Malik, Law Reporters Forum General Secretary Mohammad Yasin and DRU Women Affairs Secretary Rita Nahar addressed the meeting.