Metro rail service delayed by 1yr, to be launched Dec 2021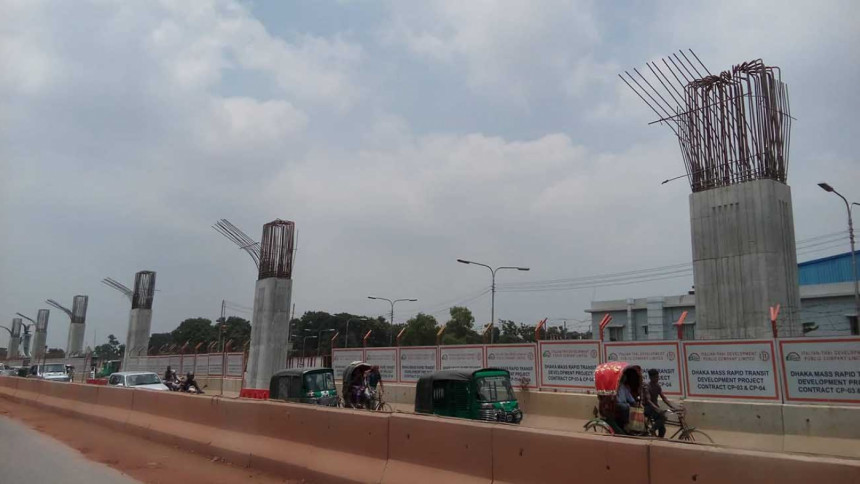 The much-hyped metro rail service, which was expected to be running in the capital from next year, will now be launched in December 2021.
MAN Siddique, managing director of Dhaka Mass Transit Company Ltd (DMTCL), revealed the information while talking to reporters at the project's Agargaon site office this noon.
Besides, construction work of the first phase of the Mass-Rapid Transport (MRT) Line-6 project (Uttara to Agargaon) will be completed in December this year, the MD projected.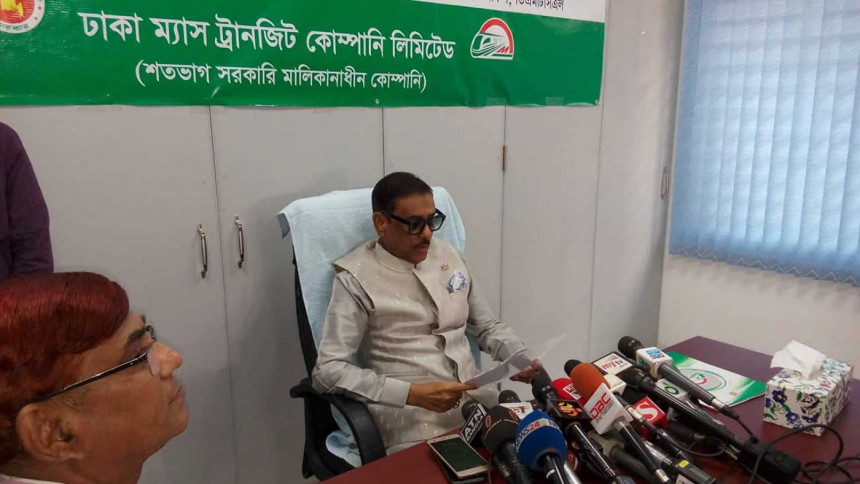 By December 2020, construction of the second phase (Agargaon to Motijheel) will be completed, he added.
Besides, the sets of metro trains will start to reach Dhaka from June 15 next year, MAN Siddique said adding that parts of trains will be integrated and will go for a test run later on.
Road Transport and Bridges Minister Obaidul Quader, who was also present during the briefing, said the government will construct six MRT lines in Dhaka and its adjacent area within 2030 and MRT line-6 is the first among those.
Although   MRT   Line-6, the   first   Metro-rail   in   Bangladesh,  was planned   for implementation  for  the  period  of  2012-2024,  through  a  special  arrangement  under the  direction  of  the  prime  minister,  a  revised  plan  for  implementation  is being  approved  from  the  3rd  phase  at  Uttara  to Agargaon  by  December,  2019  and the  works  of  the  rest  for  Agargaon  to  Bangladesh  Bank  will  be  completed  by December,  2020  as  an  early  commissioning, according to a monthly progress report of MRT-6 uploaded on the website of Dhaka Mass Transit Company Limited in April. 
The progress for implementing the revised plan the Metro-Rail Construction is ongoing rapidly. The all-out progress is 24.16 per cent. The progress of the targeted part of the first phage construction from Uttara 3rd phage to Agargaon is 39.93 per cent.