Man held with 920 yaba tablets at Dhaka airport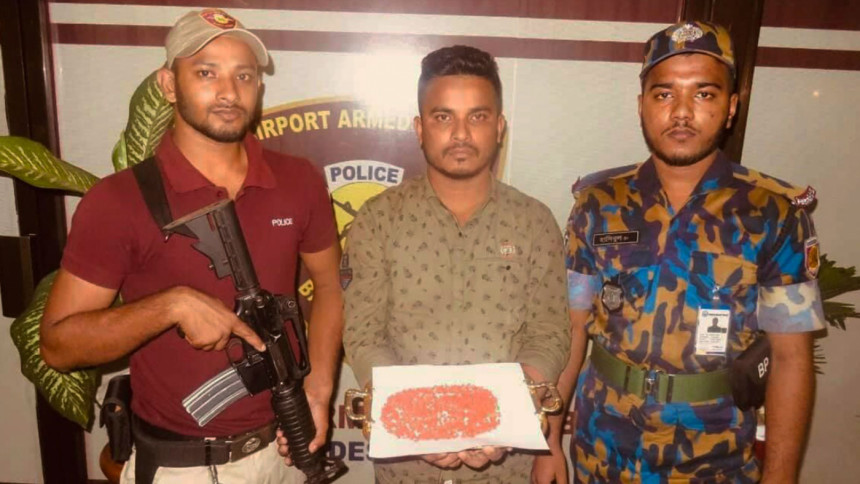 A man was arrested with yaba tablets at Hazrat Shahjalal International Airport in Dhaka, Airport Armed Police Battalion (AAPBn) said today.
Faruk Hossain was held with 920 yaba pills from arrival terminal-1 at the airport yesterday, said Alamgir Hosen, additional superintendent of the AAPBn.
The AAPBn suspecting his movement searched him at the terminal and found the pills in his pocket, he said.
He was handed over to Airport Police Station. A case was filed in this connection, the police official added.