HC asks ACC to end inquiry into graft case against Nazmul Huda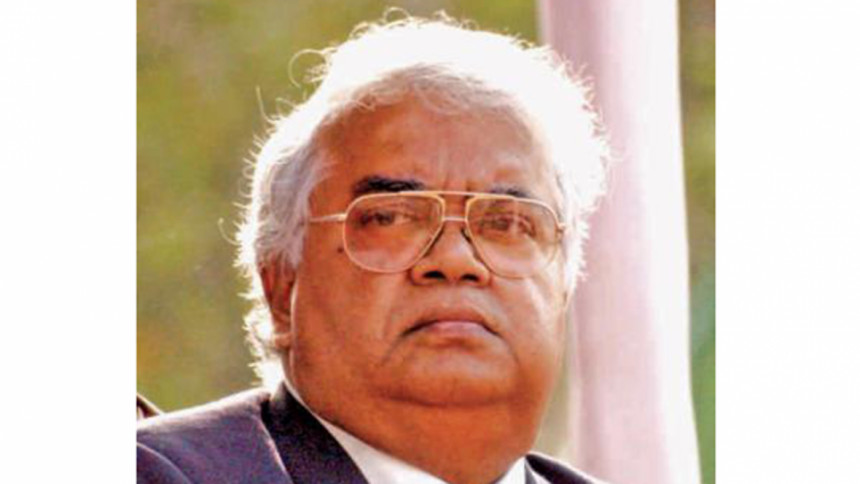 The High Court today directed the Anti-Corruption Commission (ACC) to finish the investigation into an 11-year-old corruption case against former BNP communications minister Nazmul Huda and his wife Sigma Huda in next four months.
The HC bench of Justice Md Nazrul Islam Talukder and Justice KM Hafizul Alam passed the order after disposing of a petition filed by Barrister Nazmul Huda for scrapping the trial proceedings of the case.
ACC's lawyer Khurshid Alam Khan told The Daily Star that the ACC filed the case with Motijheel Police Station on June 18, 2008 accusing Nazmul Huda and Sigma Huda of taking Tk 6 lakh as bribe from a contractor of Jamuna Multipurpose Bridge Authority.
Following another petition filed by Nazmul and Sigma, the HC in 2016 had scrapped the trial proceedings of the case against them.
The Appellate Division of the Supreme Court cancelled the HC verdict and cleared the trial court to run the trial proceedings against them.
Nazmul and Sigma filed another petition with the HC on July 7 this year for quashing the trial proceedings of the case, Advocate Khurshid said, adding that Nazmul and Sigma are now on bail in the case.
Barrister Nazmul Huda argued for themselves while Deputy Attorney General AKM Amin Uddin Manik represented the state.