Getting more out of books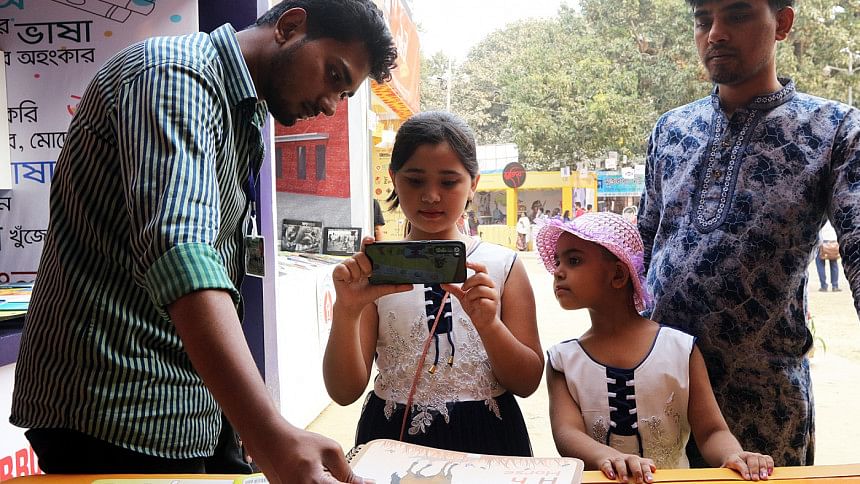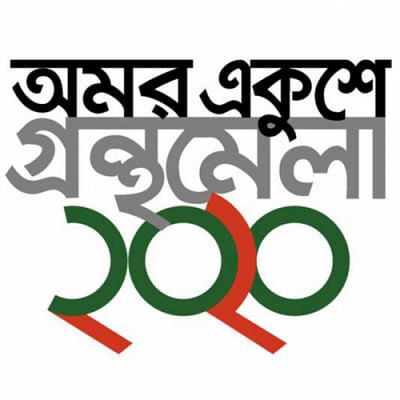 In this era of connectivity, digital technology has a deep impact on book publishing and the way people read.
To keep pace with the change, a number of publishers are also providing readers with e-book facilities in this year's book fair.
These electronic books -- a publication made available in digital form -- can be read on computers or handheld devices.
Some organisations have also introduced apps for readers to avail their services. Many have taken help of IT firms in this regard. Most of the stalls are located on Bangla Academy premises.
"Sheiboi" is one such app.
"Anyone can use the app by downloading it from an online stores. The app requires opening up an account," said Nafees Istiaque, a volunteer at the stall 103.
He said the app has more than 3,000 books in its collection and at least 500 books can be read for free. "Some of the books require purchasing through bKash or banking system."
"We also take permissions from authors and publishers for selling the books. They also receive a percentage from the sales," said Shah Abdul Islam, a volunteer at "MuthoBoi".
They are offering 110 books for free out of 600 books, he said.
At stall-44, volunteers at "Boitoi" were helping people use it. The app has more than 600 books and one can read around 200 of them for free, said Afrina, a volunteer at the stall. "We are adding new books every day."
Price of the books range from Tk 12 to 100.
"I use e-books when I travel. It's convenient to carry," said Dhaka University student Sazia Akhter.
Some booklovers, however, were a little skeptic about the usage of the apps.
University student Arefin Orni said she does not like to read books in PDF format as she has to scroll down to read a book rather than turning pages.
The attendees at the stall assured her she can easily leaf through a book while reading in the app. Orni finally smiled and asked them to show her how to download the app in her phone.
Not just e-books, a publisher has introduced an interactive experience through an app or augmented reality for children in order to feed their curious minds.
Augmented reality is a technology that superimposes a computer-generated image on a user's view of the real world, thus providing a composite view.
Microtech Interactive Limited developed the app -- Bino.
It can be downloaded from any online app store. Once activated, a camera will pop up. If anyone moves the camera over the pages of the book, the content comes to life on the screen.
"It is a nice combination of book and technology. I wasn't expecting such an item at the book fair," said Shahabuddin, a visitor at the stall.
His daughter, Zinat, was holding a book with large pictures of animals.
As soon as she placed a cellphone over the book and looked through the display, a dinosaur sprang to life and started moving around. When the salesperson touched the screen, it made a deep bellowing sound similar to a horn.
The father and daughter started laughing.
Zulfikar Pasha, the stall attendee, said, "We are offering the app for free. But it requires our books, which is priced at Tk 120 to Tk 400."
Besides, there are stalls at the fair selling audiobooks.
At stall-10, volunteers were showcasing "Boighar", an app developed by Computer Graphics and Design Limited, which boasts more than 8,000 audiobooks.
The government is also using technology to encourage youths to read.
In front of "Burdwan House" on Bangla Academy premises, there is a stall of the government's a2i programme, promoting a website called "Kishor Batayan".
The website is dedicated to children, where they can learn, play and share creative ideas.