Gecko dressed as rare flying gecko!
2 men get 3 months' for carrying the reptile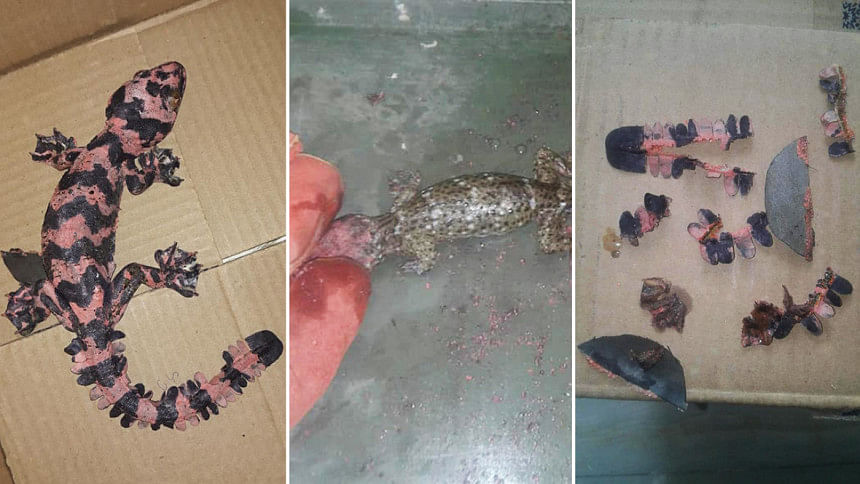 At first sight, it will deceive any human eyes! A flying gecko with pink and black strips on its entire body.
The unique appearance of the reptile astonished a team of law enforcers.
But it could not fool the experienced wildlife inspector of Bangladesh Forest Department.
With a quick test at the department's laboratory, the gecko's true appearance was revealed.
Two people who were carrying the endangered reptile were sent to a three months' jail right after the creature's recovery in Rajlaxmi area of Uttara, Dhaka yesterday.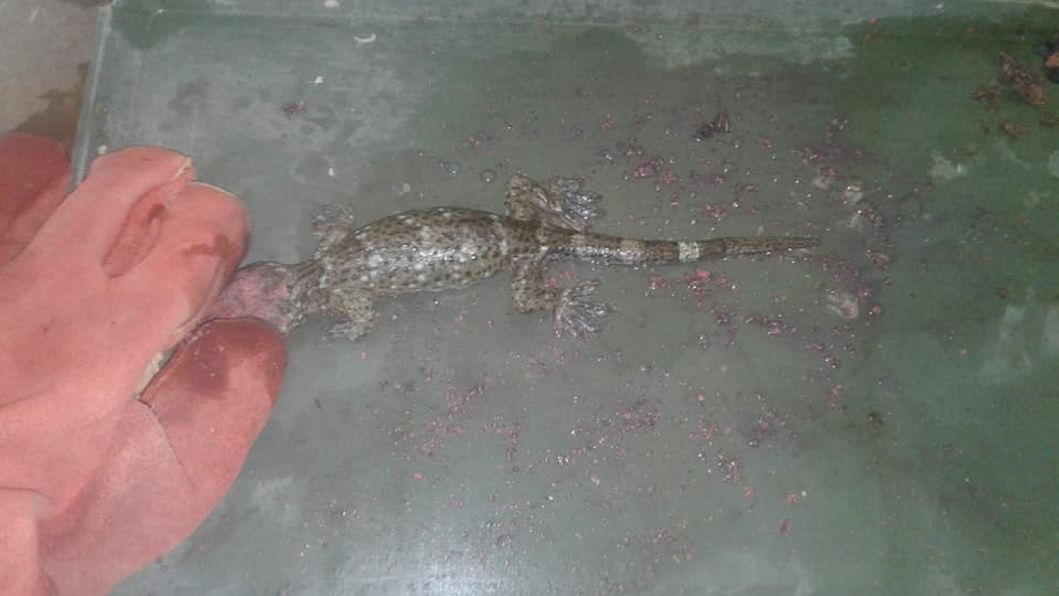 The smugglers were on their way to pass it to an unknown buyer as a rare flying gecko intending to cash a higher price.  
The recovery was made in a joint drive by Wildlife Crime Control Unit (WCCU) of Bangladesh Forest Department and Rapid Action Battalion (Rab-1) in Uttara around 5:00pm, Asim Mallik, wildlife inspector, told The Daily Star Online over phone today.
The reptile was smuggled in from India and was being taken to Mirpur from Tongi,Mallik said quoting the arrestees.
It was scheduled to be sold to a buyer in the evening in Mirpur, he said.
The unique way of conning came as a surprised for the law enforcers, the inspector said.
The duo was sentenced to three months' rigorous imprisonment by Executive Magistrate Sarwar Alam, he added.