Tragic death of a child in Bhasantek fire
Hundreds of shanties gutted
No words of consolation can soothe Rupa Begum anymore.
She lost her two-and-half year old son in the fire incident at Bhasantek slum in Dhaka's Mirpur area early today.
The child drowned in a ditch as the slum dwellers were fleeing from the flames.   
Tanvir Tonmoy was on his mother's lap when the fire broke out at the slum. Immediately after the fire, the residents of the slum gathered on a narrow path in the middle of the water body 1:30am.
The path, 2 to 3 feet long, was the only open space they could be in which leads to a dead end blocked by a line of concrete buildings in the area.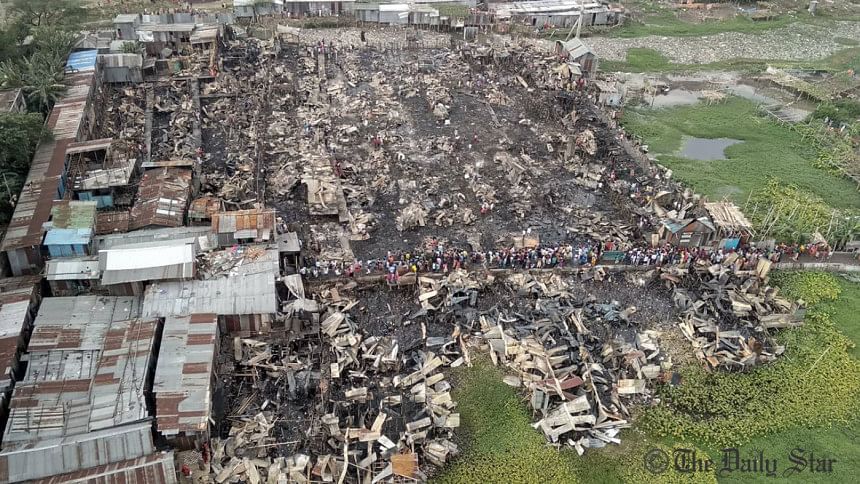 On the other end of the path was the fire which began to rage towards the panicking slum people guided by the wind.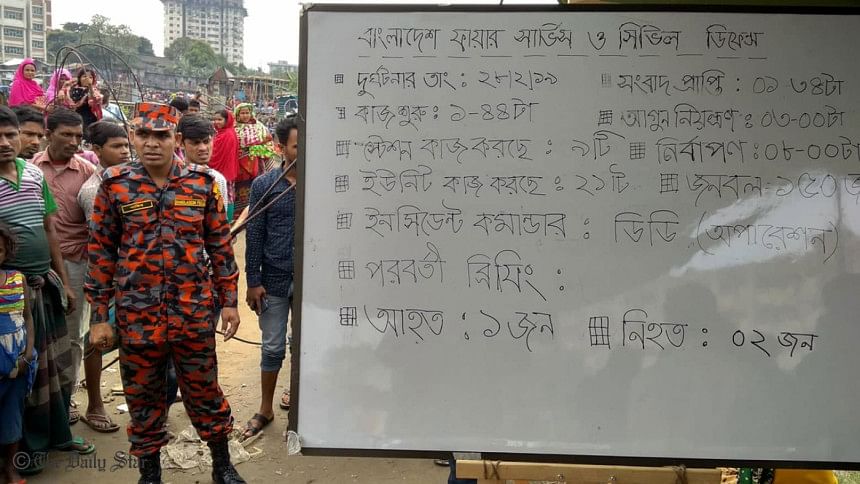 As the panicked people rushed for safety from the fire, Rupa, also running among them, stumbled in the crowd and fell to one side of the ditch while her son fell on the other side.
Tonmoy had been missing since then, until his body was recovered by divers of Fire Service and Civil Defence from the waterbody this noon.
The bodies of the two minors -- Tonmoy and also three-month-old Yasmin -- were recovered around 12:15pm, reports our staff correspondent quoting fire service's duty officer Mahfuz Revan.
The two children fell into the waterbody and drowned when their mothers were trying to escape the fire, Deputy Assistant Director of Fire Service and Civil Defence Maniukuzzaman said while briefing media on the spot.
Rupa's mother Jahanara begum told our correspondent that they had been living in a shanty at the slum with some of their belongings after they were evicted following a drive there recently.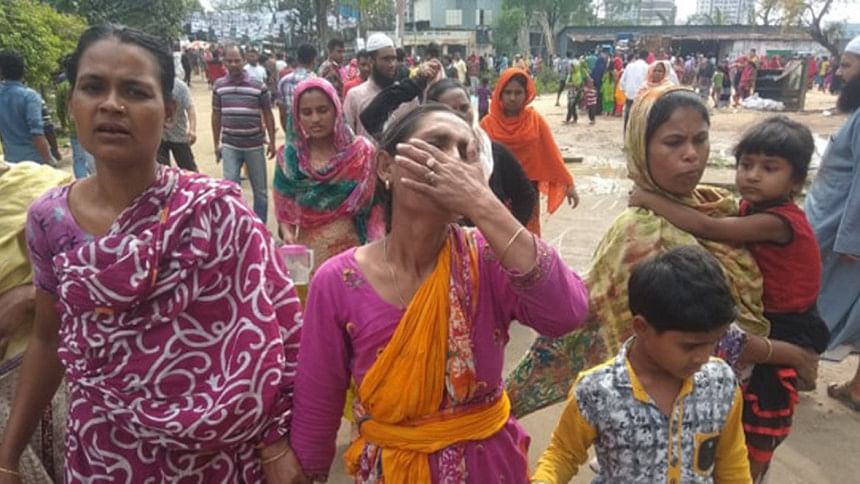 Since Rupa's baby boy went missing form her lap during the fire, she had been acting unstable, running here and there and searching for her son, and has been on the verge of losing her sanity after the boy's body was recovered, Jahanara said.
Her son-in-law Chunnu Miah has been missing since last six months, she also said.
Rupa lost all their belongings in eviction and fire, and now that her only son is also dead, she is hardly in a state to keep her sanity, her mother added.   
WHEN DID THE FIRE BREAK OUT?
The fire broke out in the slum at Mirpur-14 area around 1:30am, according to fire service sources.
On information, 21 units of nine fire stations rushed to the spot and brought the fire under control after three hours of frantic efforts.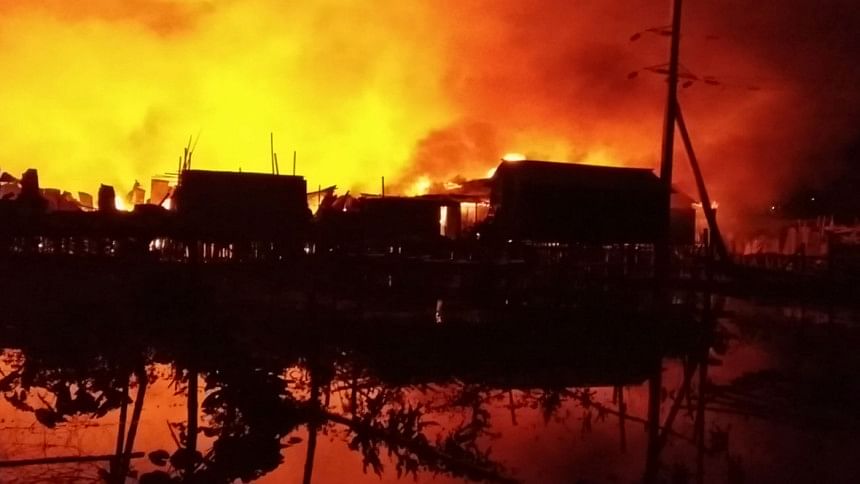 The flame was finally doused around 8:00am, said sources at the fire service headquarters.
One other person was also injured in the fire.
The reason behind the fire could not be known immediately.