Fire at CMCH brought under control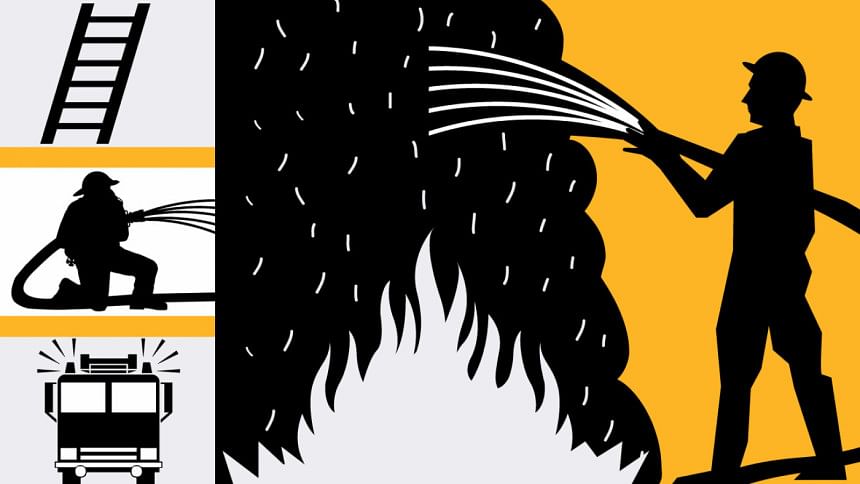 The fire that broke out at the Chittagong Medical College Hospital was brought under control after an hour of frantic efforts.
Four firefighting units doused the blaze around 12:30pm, said Jashimuddin, assistant director of Chattogram Fire Service and Civil Defence.
The fire originated from the air conditioner at the Operation Theater of the Gynaecology Department at the hospital, our Chattogram staff correspondent reports quoting in-charge of nursing Jahanara Begum.
Meanwhile, Jahanara Begum claimed the fire was put out before the fire fighting units arrived.
Product worth Tk 50,000 was damaged in the incident, the firefighting official said.
None was reported injured in the fire.