'Don't nominate communal politicians'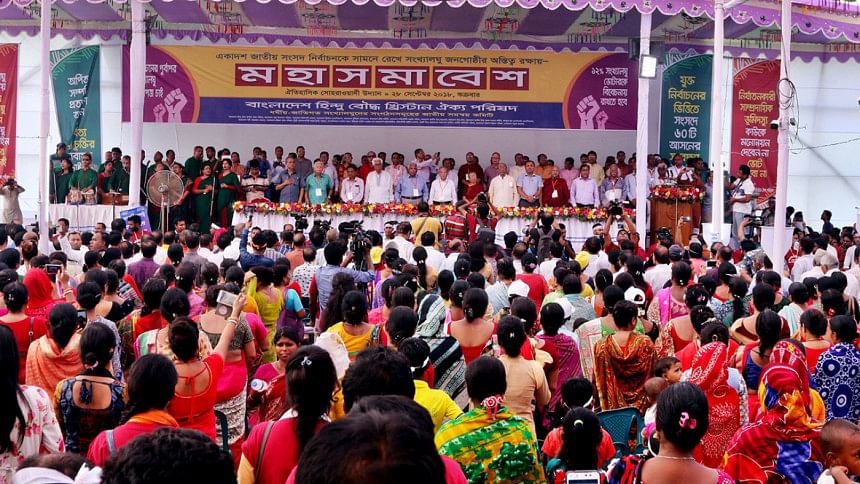 Religious minority groups have called upon political parties not to give nomination to politicians involved in repressing minorities ahead of the general election.
The call was made from a grand rally of Bangladesh Hindu Bouddha Christian Oikya Parishad, organised in Dhaka's Suhrawardy Udyan, and attended by thousands.
"Otherwise, the minorities will refrain from voting," said Rana Dasgupta, the platform's general secretary, who read out a five-point charter of demands.
The minority communities will extend their full support to that political party or alliance which will have a clear commitment to protect their interests and rights, he said.
Their three other demands are: ensuring proportionate representation of minorities in the parliament, security of minorities and religious institutions before elections, and a ministry of minority affairs and a law in this regard.