DMP's schooling of jaywalkers: A firsthand account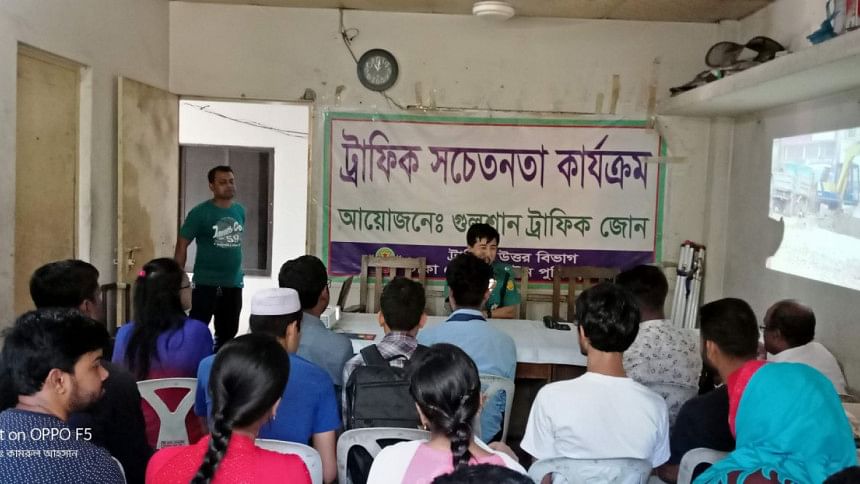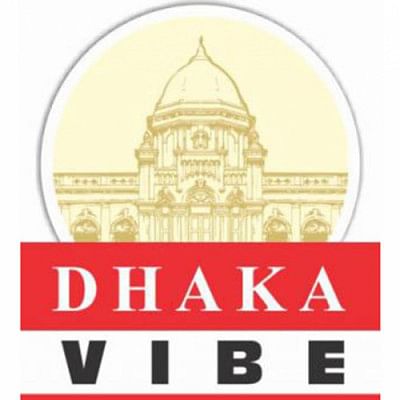 When I found out that Dhaka Metropolitan Police (DMP) is conducting counselling sessions for jaywalkers, I was curious to see for myself what it's about. So, I decided to go undercover and get intentionally caught jaywalking to attend a session.
The sessions are held at various locations, including Banani, Dhanmondi and Moghbazar. I chose Banani. A close friend tipped me off about the intersection to cross. On a busy Thursday, I put on my jaywalking shoes and went out.
After crossing the road multiple times and not getting caught, I felt defeated. I crossed the road once more and stood in front of Banani Police Outpost.
There I approached an officer and asked if counselling sessions were taking place. "Yes, one session was conducted at 8am, and another will start in a few minutes."
I never thought I would be so excited about falling into the hands of police.
After about five minutes, a group of officers exited the outpost. "Don't misbehave with them. Ask them to come in [the office] politely. Don't yell at them but speak loudly enough so they can hear clearly," a senior officer ordered.
It was finally happening. The officers took their positions, and escorted oncoming jaywalkers to their office.
I ran to the footbridge and crossed to the other side. Then, I jaywalked across the road, to the very place I was standing before, towards the officers. They saw me and gestured to come their way.
I was caught. It was hard trying to hide my excitement, but I managed to maintain a poker face.
They took me to a room where many others were sitting, looking dejected. A projector was showing a cheerful video about road safety.
Zakir Hossain, additional deputy commissioner (ADC, traffic-Gulshan) of DMP, entered and greeted the jaywalkers, and started the session.
"You over there. Are you a student?" he pointed at me and asked. I nodded in the affirmative.
"You are our future. Should students like you flout rules and risk your lives?" I felt guilty but glad to have this opportunity to learn.
Throughout the session, an officer was taking photos of everyone, maybe to post them on a hall of shame. I tried to supress my grin while he was pointing his phone at me.
Some people were requesting ADC Zakir to call their bosses, just like children call their parents when in trouble, regarding being late. But the man with rock-solid resolve refused every time.
"When a mother will hear that she lost her child in a road accident, how will she feel?"
My mother's face flashed before my eyes. I felt gutted. "Yes, you're absolutely right!" said a few completely changed men.
After about ten minutes, our session ended and a new set of students arrived to repent for their mistakes.
I finally revealed my identity to ADC Zakir, and he took me to his office for a quick discussion. They gave me tea and cookies.
Regarding people not using footbridges, he said, "Time is valuable but not more than life. And do we really value time? We wake up at 8am when we should at 7." Although I felt personally attacked, I knew truth hurts.
I left the place and slowly walked up the stairs of the footbridge, leaving my life of misdeeds behind.