Digital Security Bill: TIB terms it black law
Urges president not to give consent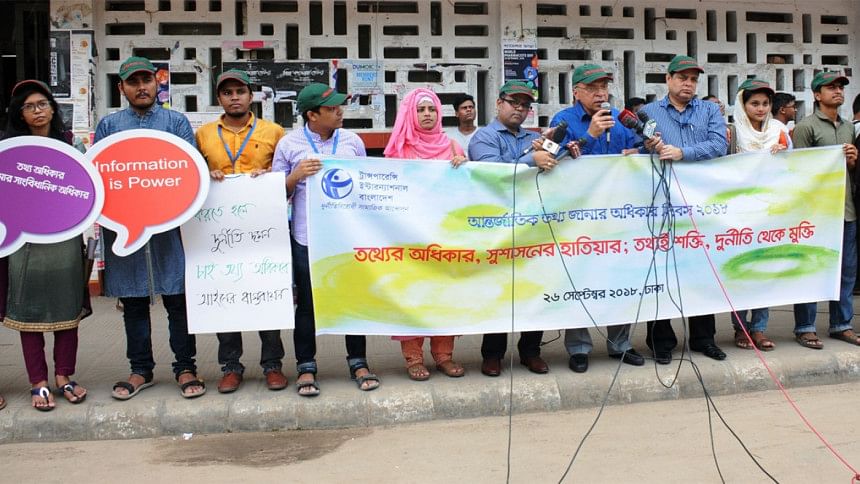 The Digital Security Bill 2018 might be considered useful for the government in the short term, but it could boomerang on the government in the long run, Transparency International Bangladesh said yesterday.
Terming the legislation a black law, the TIB urged the president not to give his consent to the bill and return it to parliament for review of some "controversial and risky" provisions.
TIB Executive Director Iftekharuzzaman said the law would not only curb freedom of speech, but also would restrict independent journalism and research.
He was speaking at a human chain organised at Dhaka University's Teacher-Student Centre (TSC) marking the International Right to Know Day which would be observed tomorrow.
Freedom of expression and right to information are the fundamental rights of the people, he said, adding that the Right to Information (RTI) Act was exceptional as it gave people the right to hold the government accountable.
"But at the same time, it is noticeable that the government took negative and frustrating initiatives."
Iftekharuzzaman said the new law, recently passed by parliament, would rob the people of their basic human rights and be an obstacle in the way of flourishing democracy in the country.
Passing a law contradictory to the constitution and the spirit of Liberation War is not acceptable from a party which had led the war, he added.
The much-debated Digital Security Bill 2018 was passed by Jatiya Sangsad on September 19 with harsh provisions allowing police to frisk or arrest anyone without warrants.
Journalists and rights activists have expressed concerns about the new law, saying it was passed without addressing their concerns.
Iftekharuzzaman said giving recognition to the Official Secrecy Act of the British colonial era under section 32 of the Digital Security Act was a backward-looking move.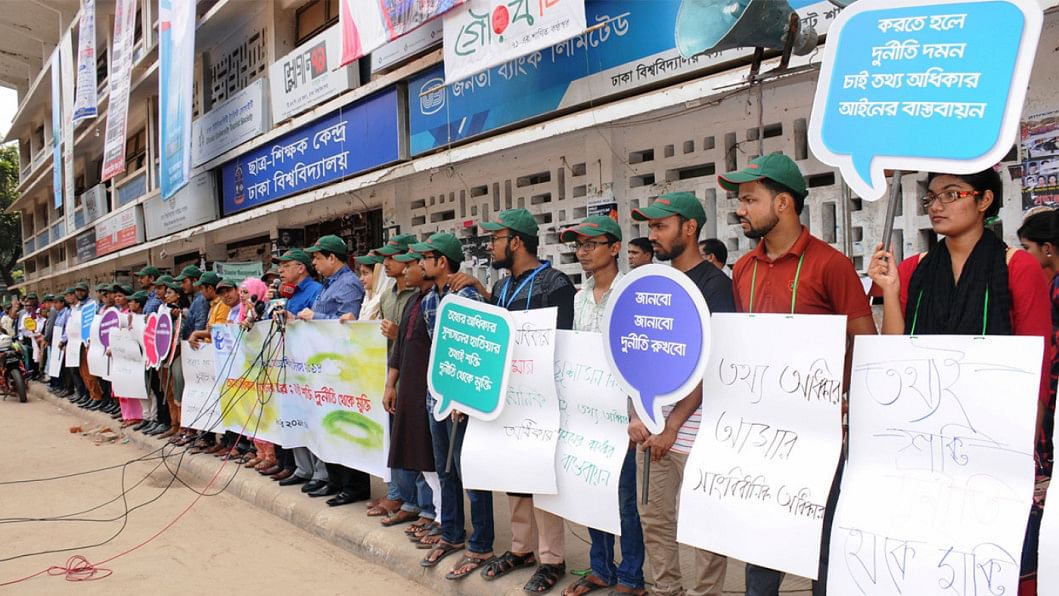 "The law will pose a big threat and create a sense of insecurity among journalists, particularly among investigative journalists."
The TIB executive director said the law would be an obstacle to media persons and NGO staff members who have been conducting researches on various works of the government and holding it accountable.
He said they were hopeful that the president would use his constitutional power to send the bill to parliament for review.