Bangladeshi boy wins top prize in UN art contest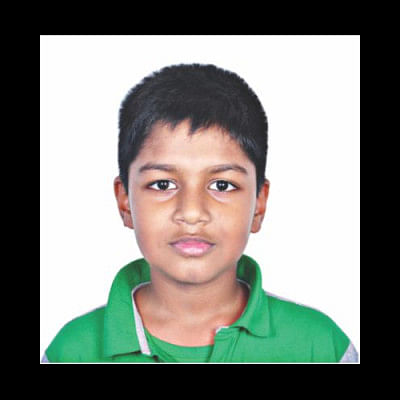 Saied Muhammad Zareef Saleh, a 12 year-old Bangladeshi artist, has won one of the top prizes in the "Kids for Human Rights" international drawing competition.
United Nations and the Gabarron Foundation launched the competition earlier this year.
On December 10, Rhéal LeBlanc, chief of press and external relations unit of the UN Information Service in Geneva, announced the names of top nine young creative artists from Australia, Bangladesh, Bolivia, Canada, Iran, Portugal, Thailand and the United States.
Winners were declared in three categories, based on three separate themes.
Saleh submitted his drawing on the theme "How I can defend or promote human rights" and won the first prize in the category. The two other winners are -- Madie  Crawshaw, 14, from Sydney, Australia, on the theme "A human right I feel strongly must be defended" and Adebola Adewale, 14, from Georgia, USA, on the theme "A human rights defender I admire."
In an e-mail, LeBlanc wrote to Saleh, "The contest generated more than 17,000 entries from children around the world, so your achievement is something to be very proud of."
Saleh's mother Nishat Naz Siddique is an engineer and father ARM Saleh is a deputy police commissioner. He is a sixth grader at Scholastica School in Dhaka.
The winners' creations will become part of the art collection of one of the first museums in the world dedicated to children's art, set up by the Gabarrón Foundation. Headquartered in Valladolid, Spain, the Queen Sofia Children's Art Museum houses a collection of 50,000 artworks produced by children from all over the world. A branch of it will open in Shanghai, China, in 2019.