9th wage board: Journos protest Noab's delaying move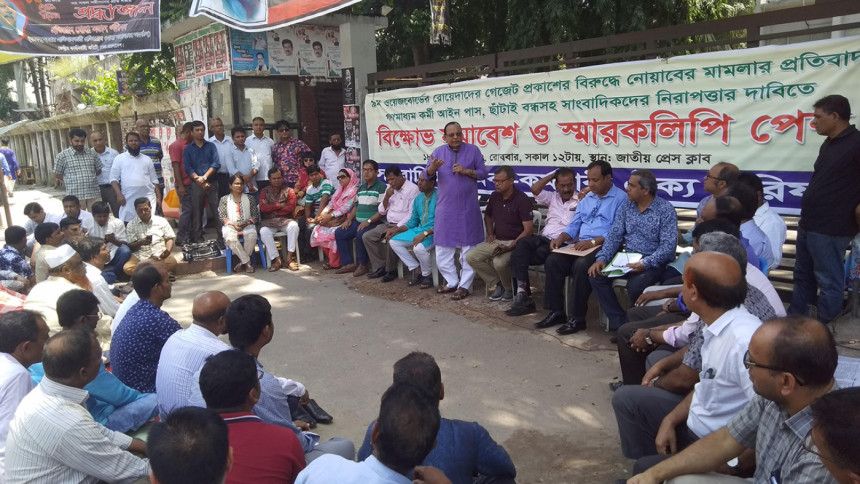 Journalists today condemned newspaper owners' legal move to postpone implementation of the 9th wage board.
They demanded immediate implementation of the new salary structure at protest rally in front of Jatiya Press Club in Dhaka this morning.
Journalist leaders and activists of different media houses also criticised strongly the writ petition placed by Newspaper Owners' Association of Bangladesh (Noab) to postpone implementation of the wage board.
Protesting layoffs of journalist at different media houses, the participants at the rally urged the media houses to stop it, reports our correspondent from the spot.
They also termed such move by media houses unethical.
"The government will take whatever legal steps are required against Noab's writ petition as it is their responsibility to implement the wage board," said Mollah Jalal, president of bangladesh federal union of journalists.
"If the wage board is not implemented then no one will stay in this profession," he added.
The journalists also threatened to go for a tougher movement if their demands are not met. 

 "We are constantly facing all sorts of obstacles and are being repressed (in regard to the wage board) and Noab is connected to each of these matters," DUJ General Secretary Sohel Haider Chowdhury said. 

He also questioned how Noab could file a writ petition against the government.