Law minister leaves programme finding it's sponsored by coaching centre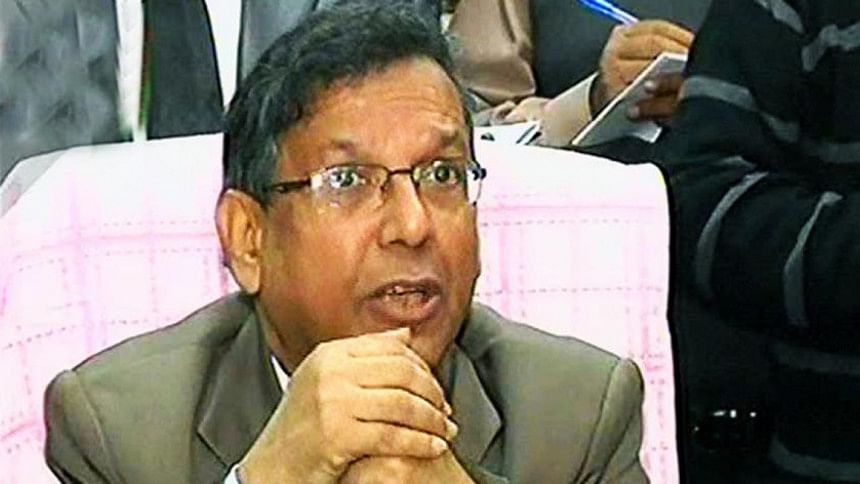 Law Minister Anisul Huq today left an award giving ceremony in Dhaka after finding that it is sponsored by a coaching centre.
"I can't attend such a programme as the law minister while the government has banned coaching centres in the country," Anisul told The Daily Star over phone after leaving the programme organised by Dhaka Reporters Unity.
"I was not informed about this beforehand, and, therefore, I feel cheated," he also said.
The minister added that he always attends programmes organised by journalists and had planned to deliver a speech at DRU.
Anisul was the chief guest at the programme held at DRU's Sagor-Runi auditorium at Segunbagicha in the capital.
The programme was sponsored by Saifur's, a coaching centre.
It was organised to award felicitations and stipend to 40 children of DRU members who passed primary and ebtedai (madrasa) terminal examinations and Junior School Certificate (JSC) and Junior Dakhil Certificate (JDC) examinations last year. 
Dhaka University Vice Chancellor Prof Dr AAMS Arefin Siddique, who was also invited to the programme as a special guest, left the venue along with the law minister.
DRU leaders who were present at the programme had requested the minister to attend the occasion and sought 10 minutes time so that the Saifur's officials leave the venue.
But the minister turned down their requests and left the venue.