Oishee to hang for killing parents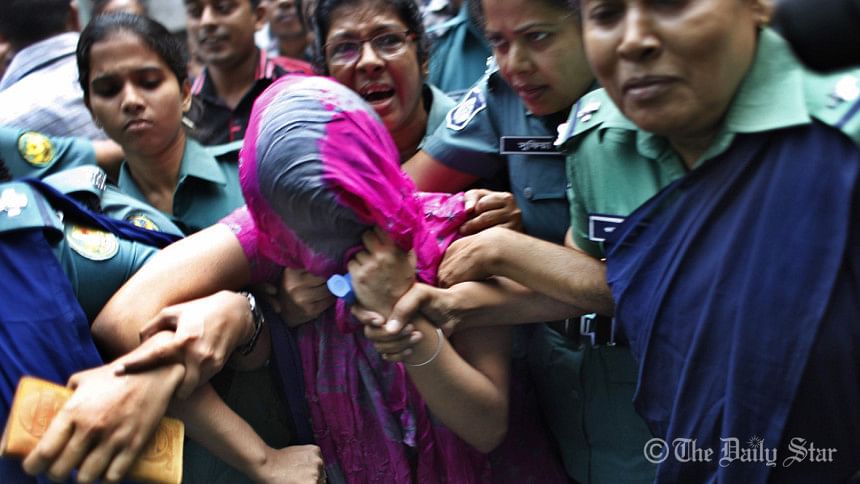 - Oishee gets death penalty
- One friend jailed for 2 years, other acquitted
- Planned, cold-blooded murder: Court 
Oishee Rahman was handed death penalty today for killing her parents – an official of Special Branch Mahfuzur Rahman and his wife Swapna – in 2013.
Her friend Mizanur Rahman Roni was given two years of rigorous jail term for sheltering Oishee while another friend Asaduzzaman Johnny was acquitted of the charges.
READ MORE: SB official, wife murdered
Judge MD Sayeed Ahmed of the Speedy Trial Tribunal-3 said Oishee was an "adult" when she killed her parents, thus there is no scope to consider her as a minor.
The judge delivered the verdict in the case at a packed courtroom. Oishee broke down in tears after hearing the verdict.
The court said Oishee did not murder her parents in a drunken state. "The murder was planned thoroughly and by support of someone else."
The bodies of SB Inspector Mahfuzur Rahman and his wife Swapna were found in their Chamelibagh residence in the capital on August 16, 2013. The incident of a daughter killing her parents spread sensation in the country.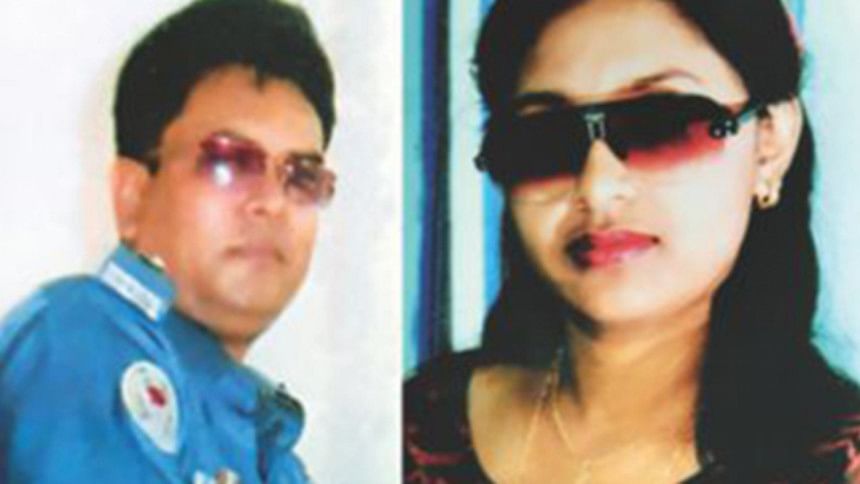 Oishee turned herself into Paltan police the next day. Detectives pressed charges against Oishee, Johnny and Roni, and the couple's domestic help, Sumi.
A Dhaka court on May 6, 2014 framed charges against Oishee, Johnny and Roni in connection with the killing of her parents.
Trial against the child domestic help, Sumi, 11, now on bail, is pending with the First Additional Metropolitan Sessions Judge's Court of Dhaka, a juvenile court.
According to the charge sheets, Oishee alone killed her parents, Jony instigated the murders and Rony gave her shelter after the incident. Sumi has been accused of assisting Oishee in concealing the bodies.
The charge sheet also said the couple had been given seven sedatives mixed in tea or coffee before they were killed.