Journos demand arrears by May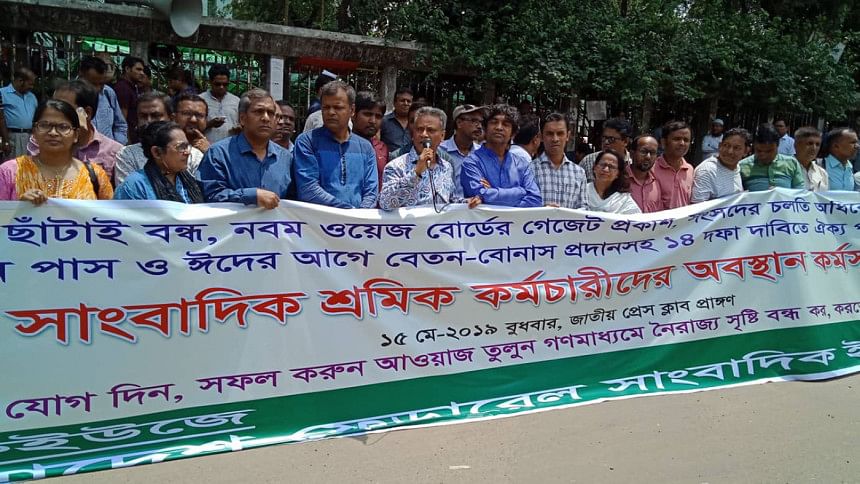 Journalists today staged a demonstration in Dhaka demanding payment of arrears, pay and the festival bonus of all media employees by May 30.
Also placing forth demands for implementation of the 9th wage board, they threatened fresh agitation if their demands are not met within the time.
Mollah Jalal, president of a faction of Bangladesh Federal Union of Journalists (BFUJ), said: "We will be forced to wage fresh agitation programmes".
The programme was organised by a faction of Dhaka Union of Journalists (DUJ). Shaban Mahmud, secretary general of BFUJ, moderated the programme.
WHAT ARE THEY MOVING FOR?
Journalists are demonstrating over their four-point demand including stopping unethical lay off of media workers, disbursement of regular salary and enactment of Media Employee Act, 2018.
Protesters demanded that media workers, who were sacked recently, be given all their dues as per rules of the current wage board.
They also spoke out against the process of laying off media workers.