'Inquire into staffers' graft', Law minister requests CJ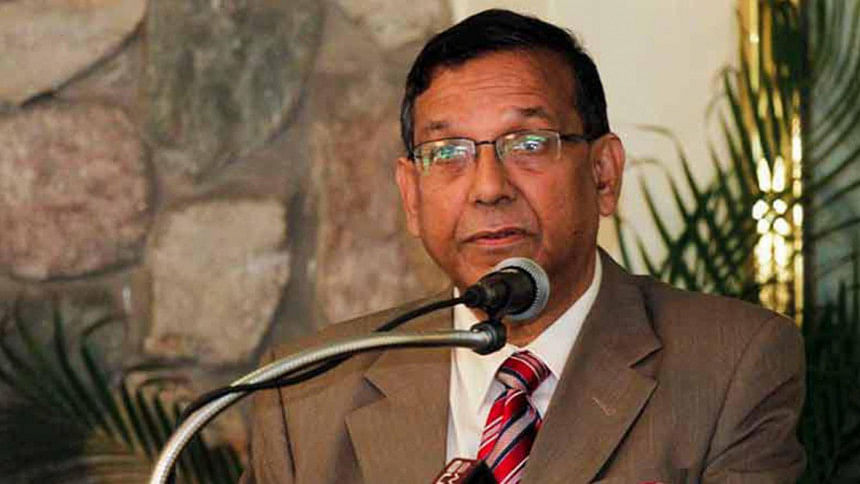 Law minister Anisul Huq today requested Chief Justice Syed Mahmud Hossain to launch an inquiry into allegation of irregularities against some High Court judges and Supreme Court officials brought by the Attorney General Mahbubey Alam.
The law minister made the request after meeting with newly appointed Chief Justice Syed Mahmud Hossain at his Supreme Court office this afternoon.
After the meeting, while talking to the reporters, the law minister said that recruitment of some new judges to the Supreme Court is under process.
He did not however reveal details about the issue to the reporters.
Earlier on Sunday, Attorney General Mahbubey Alam, citing irregularities in the judicial and administrative functions of the Supreme Court's High Court Division, said the "judiciary had seen degradation" in the last few years, and the image of the HC had changed.
The image of the whole judiciary is being damaged by some HC judges' failure to run their courts properly, he said, adding that a number of court officials and employees were involved in corruption.