Human trafficking: Cox's Bazar boy gets anticipatory bail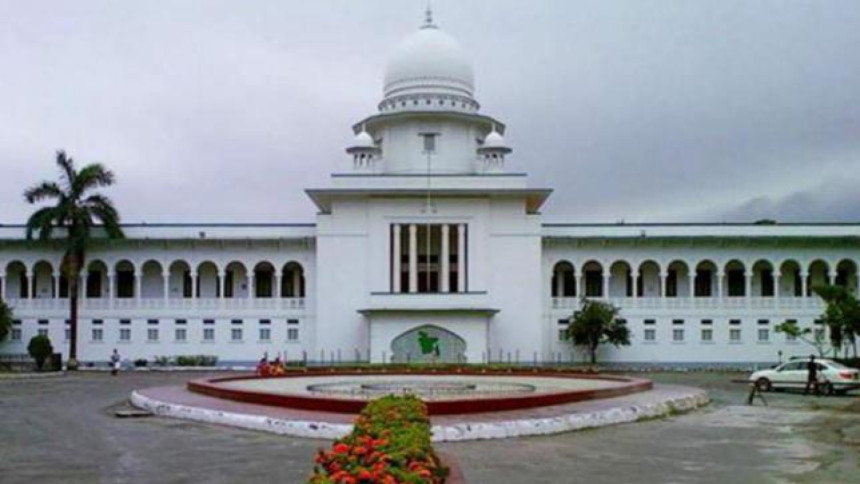 The High Court today granted eight-week anticipatory bail to a 12-year-old boy of Cox's Bazar in a human trafficking case in which he was showed 22 years old in 2018.
The court, however, asked the accused child to surrender before the trial court after eight weeks in connection with the case.
The HC bench of Justice Obaidul Hassan and Justice AKM Zahirul Huq came up with the order following a petition filed by the boy seeking anticipatory bail in the case.
The accused petitioner appeared before the HC bench for bail.
During the hearing of the bail petition, the HC observed that the petitioner boy is yet to be a "human" although he has been made accused of a human trafficking case. 
Deputy Attorney General Md Sarwar Hossain Bappi told The Daily Star that the age of the boy might be 12 to 13 years now.
In the case, the plaintiff said the accused was 22 years' old, he said.
Petitioner's lawyer Advocate Zaman Akhter Bulbul told reporters that the alleged incident of human trafficking took place in 2014 and the case was filed in 2018.
The lawyer said his client who is 12-year old was said to be 22-year old in the case.
The case is at the stage of recording statements from the witnesses by the trial court, Advocate Zaman added.
According to the case statement, a Nurul Islam, 42, a resident of Hajipara under Ramu Police Station in Cox's Bazar, filed the case under the anti-human trafficking law with Nari O Shishu Nirjaton Daman Tribunal of Chattogram on September 27, 2018, against six persons including the child.
Nurul Islam said in the case that he was sent to Malaysia by a small boat in the sea on June 21, 2014, assuring that he will be given a job with a handsome salary.
After some days, Nurul Islam was dropped at a jungle in Thailand from the coast where the brokers tortured him and demanded ransom from him.
Communicating over the cellphone, the boy and another accused of the case took Tk 3 lakh from the relatives of Nurul Islam. After some days, Nurul Islam reached Malaysia where he was detained in 2017.
After serving one year's imprisonment in Malaysia, Nurul Islam came back to the country and then he filed the case.