Gulistan Underground Market: Where the techie and sketchy coexist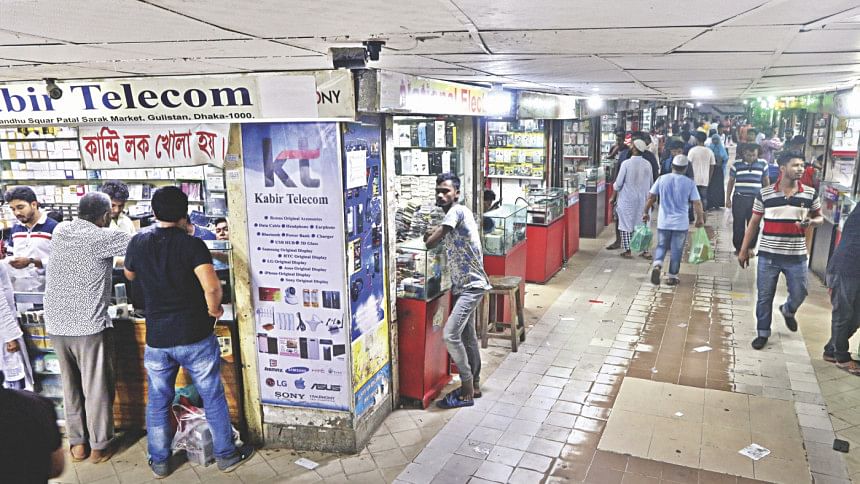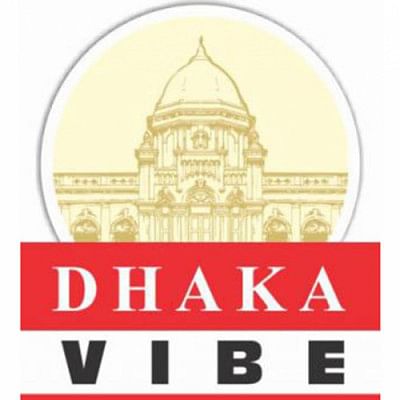 Are you willing to go to the depths of the earth to get your phone repaired? If not, in Gulistan you only need to descend one floor beneath the ground.
For those who regularly visit the area, Gulistan Underground Market is not something new. After all, it also serves as a four-way underpass to cross the busy intersection.
The market was established around two decades ago, repurposing the underpass to a place for all your phone needs. Why did the constructors build such an expansive structure beneath the ground? Did they predict Dhaka would be home to millions more down the line and plan accordingly?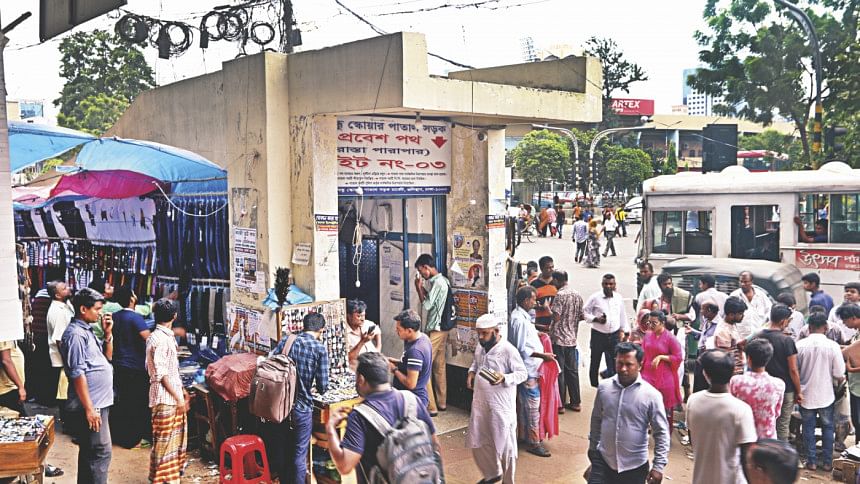 I recently visited the market alongside our photographer, who was eagerly waiting to take pictures of vendors effortlessly taking apart and fixing devices.
As soon as we descended down the stairs, we were presented with lines of shops -- all selling the same products and providing the same services. We couldn't wait to talk to the shopkeepers to know how they run their businesses.
But something was off.
Whomever we approached would not talk. A lot of eyes were locked on us, tracking our actions. We didn't get straight answers to our simplest questions. They were clearly weary of us, but why?
We slowly got hints while walking along.
Taking photos was a challenging task. Our photographer was bombarded with questions like "why are you taking pictures?" and "where are you from?" The latter sounding more like a threat.
Many covered their faces when the camera was pointed at them, similar to how grooms do with their handkerchief at weddings. But this was no wedding and they were not wearing sherwani and turban.
At one point, our photographer was trying to take photos of a repairman fixing a phone. Whenever he pointed the camera, the repairman stopped what he was doing and glared at the photographer, saying nothing. We tried a few more times, and every time he stopped and glared.
While we were trying to get the most harmless info out of them, shopkeepers kept referring us to other vendors, saying the other guy had way more experience in the business and they will be able to provide satisfactory answers.
We kept bouncing from one shop to another -- like a game of pinball -- hearing the exact same response. One guy referred us to someone with 10 years of experience. After approaching said person, he said he was new there.
By then, we were on the verge of giving up, but finally, someone opened up.
Harun, worker at a shop, gave us a run down on how things work. He said the place is all about phone parts; you can get any component there. This seemed true as all shops were full of phone displays, chipsets, speakers and cameras. A person with the right technical knowledge may even be able to make their own makeshift phone with the available parts.
When asked if they have components for all phone sets, Harun proudly said, "We don't repair Chinese phones, we only have parts for the expensive ones." I quickly hid my Xiaomi device in shame.
Real talk, it's hard enough to get repairs done from reputed shops. Expecting top-notch parts and service from Gulistan, a place known for its "opportunistic activities", is perhaps expecting too much. 
At one point of the conversation, Harun abruptly blurted out, "We don't buy or sell any phones here. We only repair and provide parts." But we didn't ask him anything regarding that.
In January this year, Rapid Action Battalion arrested two people in possession of 37 stolen phones and IMEI changing devices from the underground market.
But I'll take Harun's word for it.
Do you have a Dhaka Vibe story to share? Email us your ideas or reports to [email protected]