Gonojagoron Mancha to besiege Pakistan High Commission Jan 20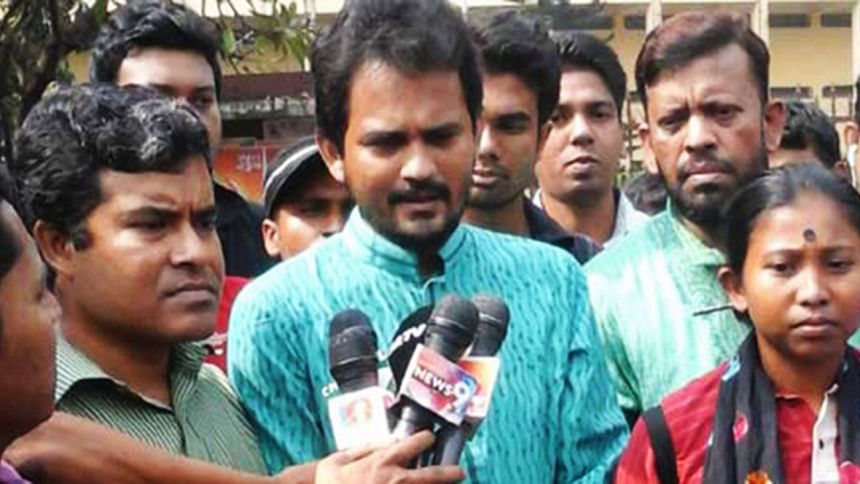 Leaders and activists of Gonojagoron Mancha will lay siege to the Pakistan High Commission in Dhaka on January 20, protesting Pakistan's denial of 1971 genocide.
The programme will also be arranged to protest "instigation of militancy and beaching diplomatic norms" by Islamabad.
ALSO READ: Pakistan denies committing war crimes in 1971
Imran H Sarker, spokesperson of the anti-war criminal platform, announced the programme while speaking at a rally at Shahbagh this afternoon.
ALSO READ: Pakistan asks Bangladesh to recall diplomat
They will march towards the Pakistan High Commission in Gulshan around 3:00pm, he added.
The row with Pakistan began on November 30 when the country summoned acting high commissioner of Bangladesh Maushumi Rahman to its foreign ministry and denied committing any war crimes or atrocities during the 1971 Liberation War.
Pakistan also rejected Bangladesh's statement that trashed Islamabad's concern over the recent executions of war criminals Ali Ahsan Mohammad Mojaheed and Salauddin Quader Chowdhury.
Bangladesh handed over the protest note to the Pakistan high commissioner in Dhaka after summoning him to the foreign ministry on November 23, a day after Pakistan issued a statement over the executions.
On January 5, Pakistan asked Bangladesh to withdraw its senior diplomat Moushumi Rahman from the country in 48 hours, without citing any reason.
The move appears to be a counter-action from Islamabad following the withdrawal of its diplomat Farina Arshad from Dhaka on December 23 last year after she was accused of terror financing.