Gold policy okayed to facilitate its import, export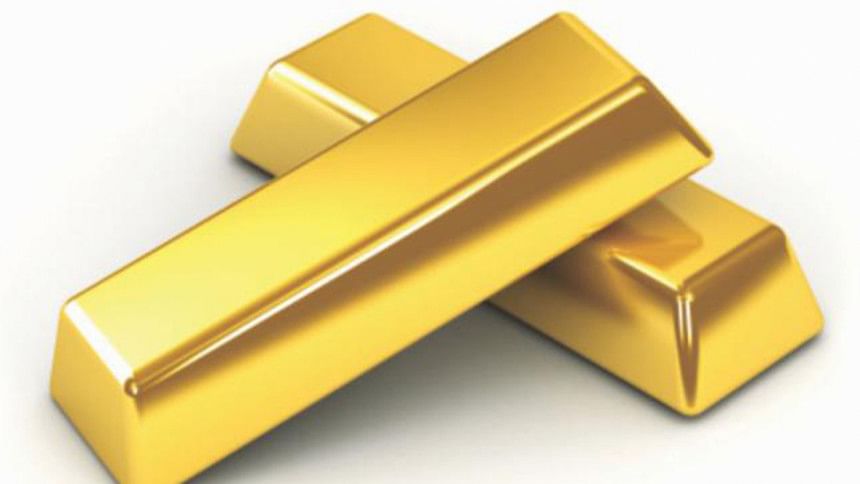 The government today approved the gold policy making the import of the precious metal easier and opening up a new avenue for exports.
The cabinet committee on economic affairs okayed the Gold Policy, 2018 at a meeting at the cabinet division chaired by Finance Minister AMA Muhith.
After the committee, Muhith said the policy would allow the country to import gold. "Till date, there has been no import of gold rather it was smuggled."
Usually, policies are not sent to the cabinet for approval. But as it is an important policy, it will be sent to the cabinet seeking consent, said the minister.
Under the policy, importers will have to take licence from the Bangladesh Bank before bringing in bullion.
Mustafizur Rahman, additional secretary of the cabinet division, said the policy has been formulated to regulate domestic demand and gold trade.
"Under the policy, imported gold can be exported. There will be a regulatory framework to oversee the buy and the sale."   
The policy aims to make import and export of the precious metal easier and ensure transparency and accountability in its local trade.
Under the existing rules, import is allowed subject to permission from the Bangladesh Bank. But in reality, gold has never been imported through legal channels.
According to the draft policy, the country's annual demand for gold ranges between 20 tonnes and 40 tonnes. Almost 80 percent of the demand is met with smuggled gold and the rest of recycled gold, depriving the government of a huge amount of tax.