Ex-Jubo League leader shot dead in Ctg city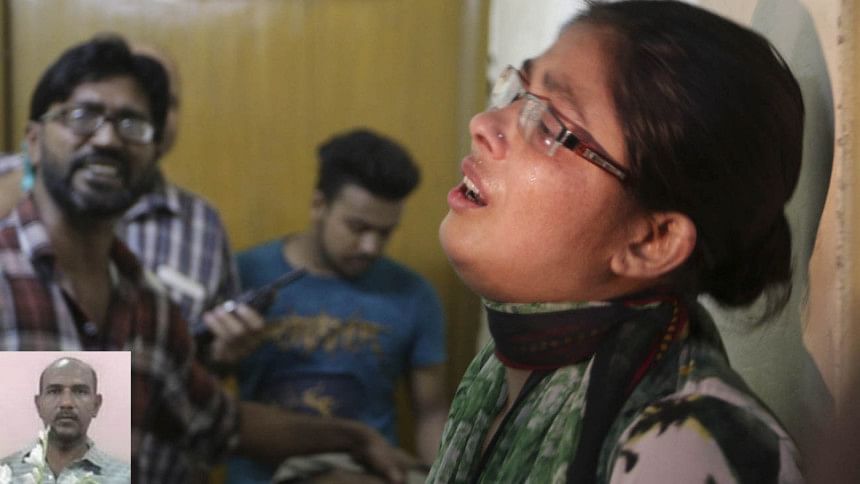 A former Jubo League leader was shot dead and four others, including a baby, were injured during a clash between groups of cable TV providers in Chittagong city today.
The deceased was identified as Faridul Islam, 35, a cable TV businessman and son of late Nurul Islam, our Chittagong staff correspondent reports quoting police.
The incident took place at Mia Baper Masjid area of Kalam Colony, DC Road, Chawkbazar, around 2:30pm, said Prasun Kanti Nag, owner of Kashem Cable TV Network (KCTN) in city.
"MA Musa, the Bakalia Ward Awami League secretary, also a cable TV businessman, has been trying to grab our business since last three months. He was trying to drive out us," said Prasun.
According to him, they were trying to cut the cable connections of another businessman when the clash sparked. He added, gunshots were fired during the clash and Farid died after being shot.
Witnesses and police said both group exchanged fire during the clash creating panic at the area.
"Farid was shot on the chest. He was declared dead when brought here," said Jahirul Islam, inspector of Chittagong Medical College Hospital (CMCH) police Outpost.
Injured, Sagor, 18, Nurjahan, and her 11-month old grandson Belal Hossain were admitted to the CMCH, said Deputy Commissioner (South) SM Mostain Hossain of Chittagong Metropolitan Police (CMP).