Section 57: CU teacher lands in jail for defaming PM on FB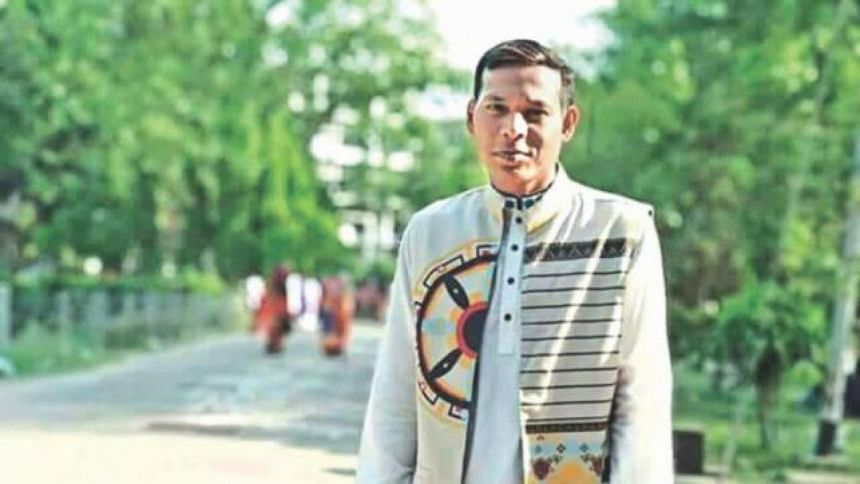 A Chattogram court yesterday sent a teacher of Chittagong University (CU) to jail in a case filed against him under section 57 of the ICT Act.
The case was filed against Maidul Islam, assistant professor of the university's sociology department, with Hathazari Police Station on July 24 over allegedly defaming Prime Minister Sheikh Hasina on social media.
Md Iftekhar Uddin Ayaz, a former executive member of CU unit of BCL, filed the case.
The court of District and Session Judge Ismail Hossain sent Maidul Islam to jail after he surrendered before it on completion of his eight weeks bail secured from the High Court, said Maidul's lawyer Bulon Bhowmik.
Maidul was later granted eight weeks bail from the HC in the case on August 6.
Speaking to The Daily Star, Bhowmik said, "As per the HC's order, Maidul surrendered before the court seeking extension of the bail, where the court sent him to jail after the hearing."
According to the case statement, the complainant said Maidul had defamed the prime minister in a Facebook post on July 13.
After the alleged post was made, BCL men of CU unit lodged a complaint against Maidul to the department chairperson, and submitted a memorandum to the vice-chancellor against him and another teacher, Khandakar Ali Ar Raji, a teacher of CU's Communication and Journalism department.
The BCL men have also announced that the two teachers are "unwelcome" on the campus.
Later, the university formed a three member probe committee to investigate the allegations made against Maidul and Ar Raji.
However, Maidul claimed that he never made derogatory remarks against the PM.
On July 15, Maidul had moved out of his house in the teachers' quarter with his family after BCL men allegedly issued public threats against them.
He later notified the matter to university authorities and sought security from the university administration.
However, Maidul's wife, Rozy Begum said that the university, in response, said that since Maidul had already moved out of campus premises, the complaint did not apply to them and, if he felt "insecure", he could file a complaint with Hathazari Police Station.