Expelled N Korean diplomat's Rolls-Royce seized in Dhaka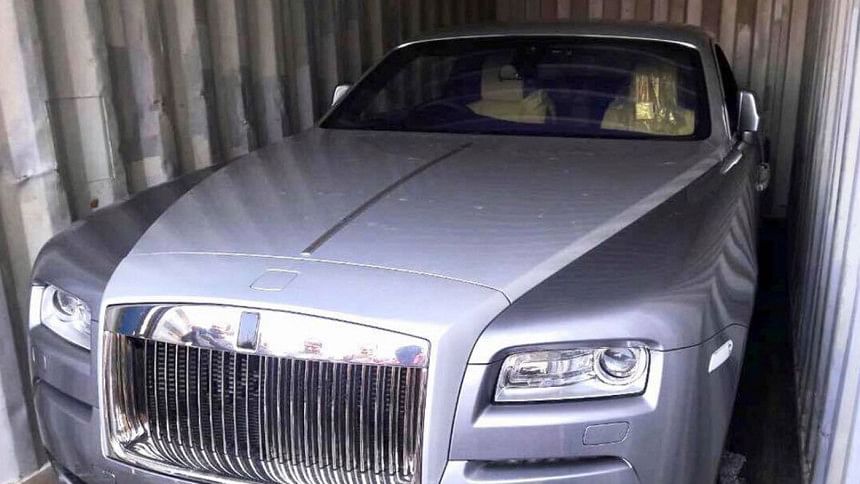 Customs intelligence today seized an expensive private car of Rolls-Royce Ghost model of an expelled North Korean diplomat from Kamlapur in Dhaka.
"We seized the silver colour car of 6600cc worth about Tk 300 million from Kamlapur ICT depot today," director general (DG) of customs intelligence Dr Mainul Khan told the news agency.
The car was imported in the name of a former first secretary of the North Korean embassy in Dhaka, with a false declaration that it is a BMW model car and the tax of the car is Tk 220 million, he also said.
Earlier in August last year, the diplomat was expelled on charge of smuggling banned cigarettes.
Bangladesh earlier expelled a previous North Korean first secretary in March last year after he was caught for smuggling 27 kg (60 lb) of gold - worth $1.4 million - into the country.