Dust, fog, clouds engulf Dhaka
This is not smog, says Bangladesh Meteorological Department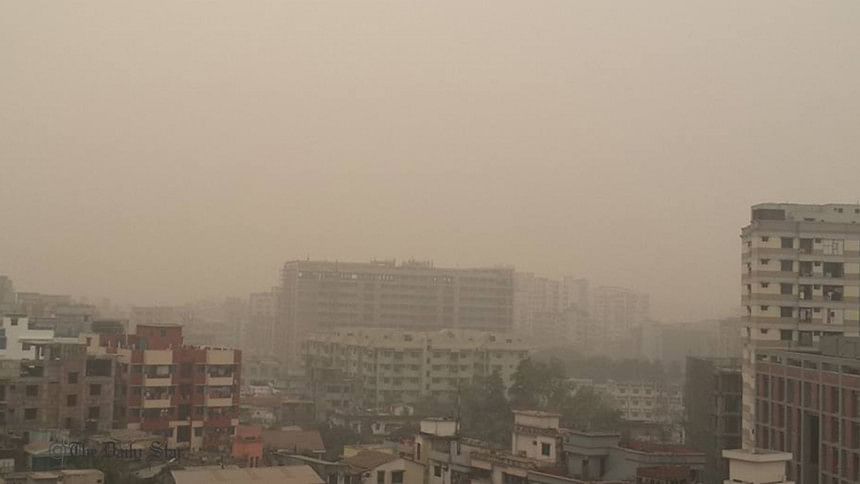 Lack of rain and a combination of dust, fog and cloud have blanketed Dhaka in a thick haze, says Bangladesh Meteorological Department.
"The sky is overcast today which explains the lack of sunlight and the gloomy day in Dhaka. This will pass in a day or two," says Bazlur Rashid, a meteorologist at the met office told The Daily Star.
Owing to the cloudy skies, the Met office is also expecting light rains in the Sylhet region.
Asked about whether this is 'smog' caused by fog and air pollutants in the capital, Bazlur Rashid said, "This is not smog. Rather lack of rains during winter, dust particles and fog result in such a phenomenon and will pass in a day or two as soon as the skies clear."