DSCC giving all efforts to control dengue outbreak: Mayor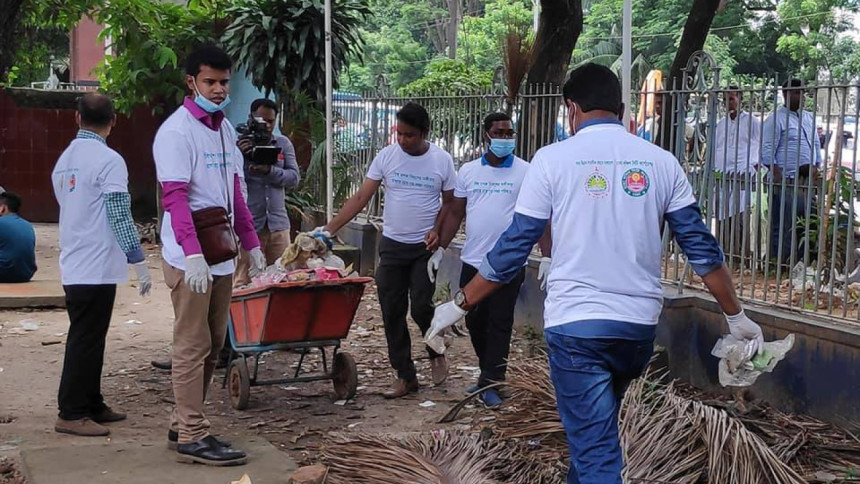 Dhaka South City Corporation (DSCC) is giving its all efforts to control the dengue outbreak by the first week of September, its Mayor Sayeed Khokon expressed hope today.
"As all organisations of the government with directives of the prime minister are working with all efforts to control the outbreak, we hope, we will be able to do this by the first week of September," Sayeed Khokon said.
The mayor was speaking at a cleanliness programme to kill Aedes larvae at Dhaka Medical College Hospital (DMCH).
The DSCC and City Development Journalist Forum Bangladesh jointly organised the programme.
The numbers of dengue infections and Aedes mosquito prevalence have started to come down as the authorities concerned have given special importance to destroy breeding grounds of the mosquitoes, he said.
The mayor further said the DSCC has already launched drives at 58,748 houses under the city corporation to destroy Aedes mosquito larvae.
Besides, the members of Bangladesh Scout have carried out inspections in 1,11,000 houses in a bid to destroy Aedes larvae, Khokon said.