'Inciting Violence': Police gather details of 100 social media accounts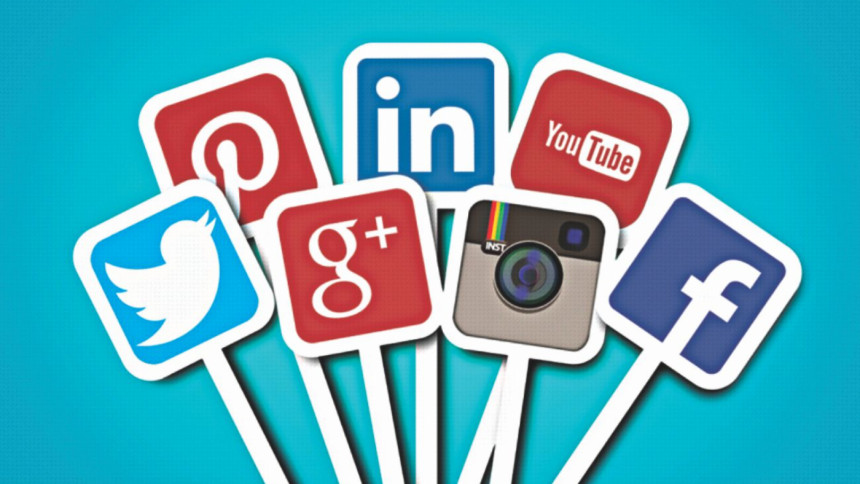 Police have gathered details about a hundred social media accounts which incited violence centring on the student movement for road safety by spreading provocative contents and going live on Facebook, said a top DMP official.
"Primarily, we found over a thousand social media accounts propagating fake news and rumours. And some 150 to 200 of those were violent in nature. Analysing them, we have got details about 100 social media accounts," Najmul Islam, additional deputy commissioner of DMP's cyber security division, told The Daily Star.
He said the usernames could be false but police have identified the IP addresses and mobile phones used for running those accounts.
The police official added that people who just called for the student movement or joined the demonstrations were not the targets as it is their democratic right.
"But we will take action against those who carried out violent activities, incited unrest or tried to divert the movement into some other direction."
As police are arresting people involved in spreading rumours on social media, some went into hiding or undercover and some deactivated their pages, he added.
Asked if officials came to know about any organised group, the ADC said, police have identified some "dissident voices" who had started spreading rumours on Facebook and they are the "real culprits." He didn't make it clear who they are but said police were trying to arrest them.
Meanwhile, Inspector General of Police Mohammad Javed Patwary during a meeting at the Police Headquarters yesterday, asked all to stay alert so that no person or group can cause deterioration of law and order through any sort of propaganda on social media.
On Friday, the police chief in Chandpur said they have identified many who tried to cash in on the recent student protests and create anarchy.
Action has been taken against some of them and the rest will also be brought to book, he said.
Earlier on Thursday, Bangladesh Chhatra League General Secretary Golam Rabbani said they have identified some 700 Facebook profiles that "spread rumours" over the student movement, and he requested the ICT minister to take action against those account holders.
School and college students began an unprecedented movement demanding concrete government steps to improve road safety following the deaths of two of their peers in a city road crash on July 29.
Dia Khanam Mim and Abdul Karim Rajib were killed on the spot as a Jabal-e-Noor bus ploughed through a crowd while competing with another bus of the same company.
Outraged, thousands of students took to the streets chanting "We Want Justice" and taking it upon themselves to discipline the city's traffic.   
On August 4 and 5, the last two days of the protests, the city saw brutal assaults on students staging demonstrations and checking licence and registration of vehicles. Around 250 people, mostly protesters, were injured in clashes and attacks.
Over the incidents of violence, 29 cases have been filed under the Penal Code, and 41 people, including 22 students of private universities, were arrested.
All the 22 students were denied bail and sent to jail on Thursday after being remanded for two days each.
Besides, at least 20 people were arrested under section 57 of the ICT Act in connection with rumours, propaganda and fake news centring the movement. They were shown arrested in nine cases -- six with different police stations in Dhaka and one each in Chittagong, Sirajganj and Bogra.
Noted photographer Shahidul Alam was arrested on Sunday night in a case filed under the controversial section on charges of spreading propaganda and false information against the government.
Besides, actress Quazi Nawshaba Ahmed was detained from Uttara on August 4 on the allegation of spreading rumours on social media. Police said she did so to create anarchy and confuse people.
A Dhaka court on Friday granted her a fresh two-day remand in a case filed under the ICT act.