Dipan murder: Charges against 8 JMB men accepted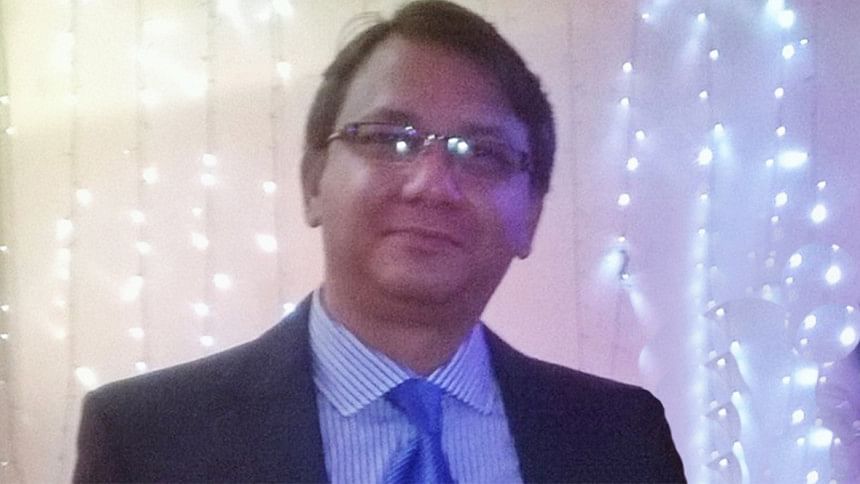 A Dhaka tribunal today took cognizance of the charges against eight members of banned militant outfit Ansar Al Islam in connection with the Faisal Arefin Dipan murder case.
After scrutinising the case documents and other relevant documents, Judge Majibur Rahman of Anti-Terrorism Special Tribunal of Dhaka accepted the charges against the accused in the case.
The tribunal also issued arrest warrants against two accused-- sacked army major Syed Ziaul Haq, the military wing commander of the outfit, and Akram Hossein alias Hasib --as the investigation officer showed them fugitives in the charge sheet.
The tribunal directed authorities concerned to submit by April 23 the report on the execution of arrest warrant issued against the two.
The six arrestees are killing squad leader Moinul Hasan Shamim alias Samir alias Imran, 24; trainer Abdus Sabur alias Samad alias Sujon alias Raju, 23; and top ABT operatives Khairul Islam alias Fahim alias Jishan, 24; Sheikh Abdullah, 27; Abu Siddiq Sohel, 34; and Mozammel Hossain alias Saimon, 25.
Earlier on November 15 last year, Assistant Commissioner of Detective Branch (DB) Fazlur Rahman, also investigating officer of the case, submitted the charge sheet to the Chief Metropolitan Magistrate's Court of Dhaka, showing 26 people as prosecution witnesses.
Faisal Arefin Dipan, 43, was the publisher of Jagriti Prokashani. He was hacked to death at his office in Dhaka's Shahbagh on October 31, 2015. Later, his wife filed the case with Shahbagh Police Station accusing unknown persons.
Dipan was stabbed twice in the head and once in the neck with a machete, according to the autopsy report.