Demand to hike budget for migrants, their families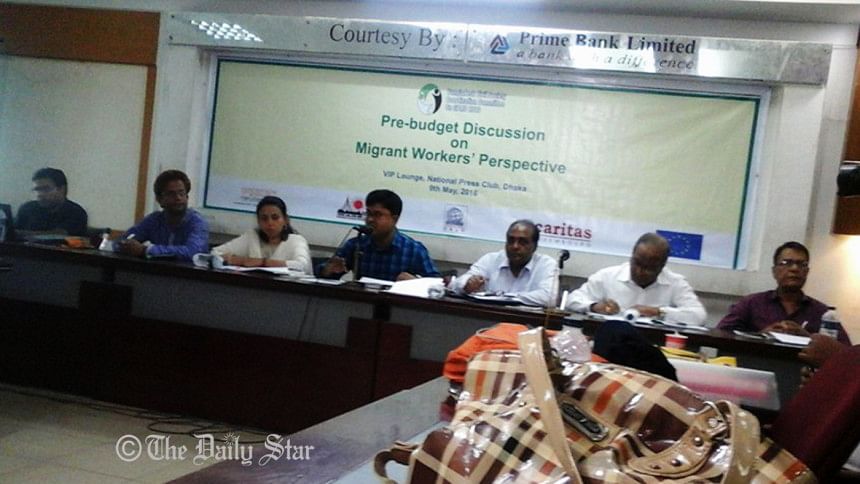 Activists today demanded that the government increase budgetary allocation for migrants and their families in the upcoming national budget of 2016-17.
The demand was placed in a pre-budget discussion held at Jatiya Press Club and organized by Bangladesh Migrants' Welfare Association.
"The government has allocated less than one percent of the total budget for migrants who send US $15 billion a year," said Shakirul Islam, chairman of Ovibashi Karmi Unnayan Program (OKUP).
"In fact, the government is not allocating any money for the migrants. They are ignored," he added.
The activists demanded that the government declare migration a thrust sector.