Cyber Heist: BB to file case with NY court in 10 days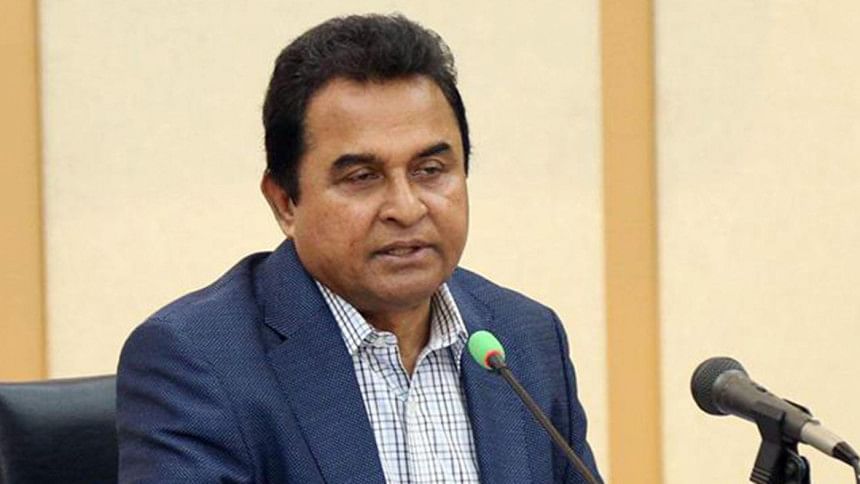 Bangladesh Bank is all set to file a case with a New York court within the next 10 days over the central bank reserve heist, said Finance Minister AHM Mustafa Kamal.
"I can assure you that a case will be filed with the given timeframe," Kamal told journalists at his secretariat office yesterday after attending a meeting with Bangladesh Financial Intelligence Unit (BFIU).
Bangladesh Bank Governor Fazle Kabir and Chief of BFIU Abu Hena Mohd Razee were present in the meeting.
When asked against whom the case would be filed, the minister said lawyers of Bangladesh and the United States would decide.
Along with that, the timeframe and witnesses would be decided by the lawyers after more sittings together, he added.
Read More: BB Heist: First conviction, after 3 years
According to ministry sources, Bangladesh will sue Rizal Commercial Banking Corp (RCBC) as the prime accused in the case.
On February 4, 2016, unidentified criminals used fraudulent orders on the SWIFT payments system to steal the funds from the BB's account in the Federal Reserve Bank of New York. This has been one of the world's biggest cyber heists.
The money was sent to accounts at an RCBC branch and then it disappeared into the casino industry of Philippines.
According to US laws, money-laundering cases have to be filed within three years of the crime being committed. This means the case against the Fed would have to be filed with a New York court by this month.
For filing the case with a NY court it has to be processed through a law firm there. For the last one year, the BFIU held discussions with some US law firms and selected one for lodging the case.
In first week of the current month, the team, which includes Md Ashadul Islam, secretary of the banking division, and Abu Hena Mohd Razee Hassan, chief of the Bangladesh Financial Intelligence Unit visited New York.
It held a final discussion with a New York law firm and the NY Fed.
However, the finance minister did not disclose the name of the selected law firm.
A financial ministry official said the US law firm sought 10 percent of the still recoverable amount of the stolen money as its commission.
But, the finance minister said he was not aware of the commission. He said each lawyer has fixed an hourly charge.
Till date, Bangladesh could recover only $15 million of the $81 million stolen.