Complaints of cops' misbehaviour reduced: DMP chief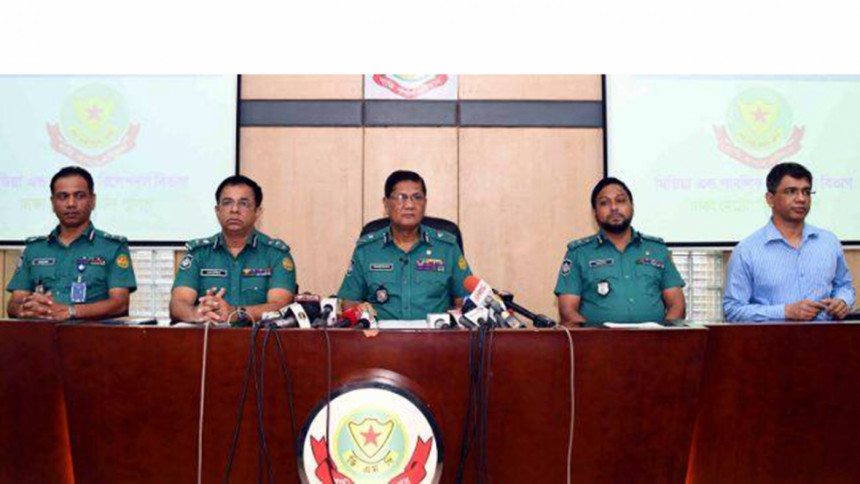 The complaints of misbehaviour by policemen have reduced than before as strict steps are being taken alongside providing them training and motivation, Dhaka Metropolitan Police Commissioner Asaduzzaman Mia said today.
"We used to get complaints of misbehaviour daily. Now, we get a complaint in a month," he said in a press conference, held at DMP Media Centre, on the Traffic Discipline Week that started on Wednesday.  
Less than five per cent of such complaints are now received compared to previous records, he said responding to query over the incident of harassment of a woman by policemen at a checkpoint at Dhaka's Rampura on Tuesday night.
A video of the policemen's misconduct at the Rampura checkpoint went viral on social media that sparked huge outcry, forcing authorities to suspend the responsible assistant sub-inspector Iqbal Hosain immediately.
A policeman uploaded the video to gain reputation, Asaduzzaman said, adding that a three-member probe committee-led by deputy commissioner of Motijheel Division is investigating the matter.
"There is no scope and right to misbehave with people. We will be strict to enforce the law but with amicable behaviour," he said.
The commissioner admitted the police's failure to bring discipline in the city roads and mentioned people's tendency to violate rules as the main reason for it.
He, however, said some achievements, including preventing the tendency of driving on the wrong side and forcing bikers to use helmets, have been achieved through observing traffic week in August and month-long traffic awareness programme in September.
Police took the programmes following an unprecedented student movement demanding safe roads after the deaths of their two peers in an accident on July 29.