Civil body stands by Sultana Kamal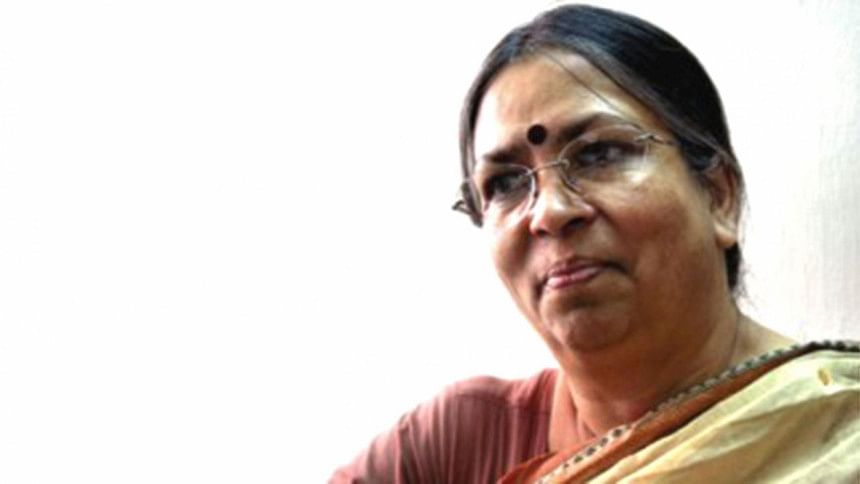 In wake of the recent issue between Islamists Hefajat-e-Islam and Sultana Kamal, a group of civil society leaders today voiced to stand by the rights activist.
"We stand by Sultana Kamal," Prof Ajoy Roy, who chaired the panel of civil body, said at the press conference organised at Dhaka's CIRDAP auditorium.
At the meeting, Dhaka University Prof MM Akash read out a written statement that said the allegations brought forth by Hefajat were distorted out of proportion.
They demanded immediate arrest of those who made the distortion and threatened Sultana Kamal, and urged the government to take steps against propagation of communal messages.
Islamists Hefajat-e-Islam, whose bid moved the government to relocate the statue of Lady Justice from the Supreme Court premises, demanded either arrest or exile of Sultana Kamal alleging she undermined mosques – an allegation Kamal refuses.
Hefajat's demand has drawn criticism from the progressive quarters – most of them lining by Sultana Kamal and demanding security arrangement of the rights activist.
Today's meeting was arranged to reverberate the demand, criticising the inaction of the government and the law enforcers to take steps after the "visible threat".
Among others, rights activist Khushi Kabir, Shaheen Anam of Manusher Jonno Foundation, Rafiur Rabbi and Shahriar Kabir attended the press conference.