Alumni Association of Brac University asks members to gather at campus tomorrow afternoon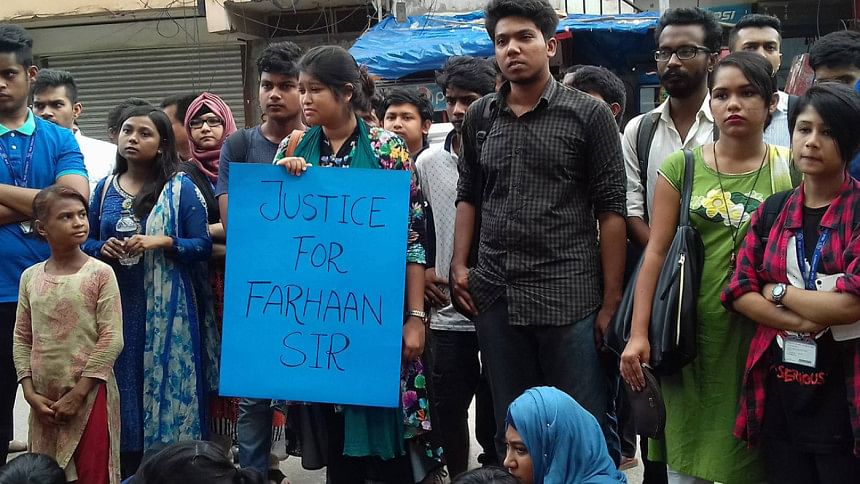 The Alumni Association of Brac University today protested the alleged incident of assault on the agitating students and warned of tougher movement in this connection.
Tajdin Hassan, president of the alumni association urged all its members to gather at the university campus around 6:30pm tomorrow to raise their voices against the incident in a peaceful manner.
Tajdin said he would talk to the university authorities over the issue.

Security guards of the university drove out the protesting students from of the university's building no. 2 forcibly when they took position there during the demonstration, a student, wishing not to be named, told The Daily Star.

The students of Brac University were continuing their demonstration protesting the alleged assault on a teacher.