BGMEA seeks 1 more year for demolishing building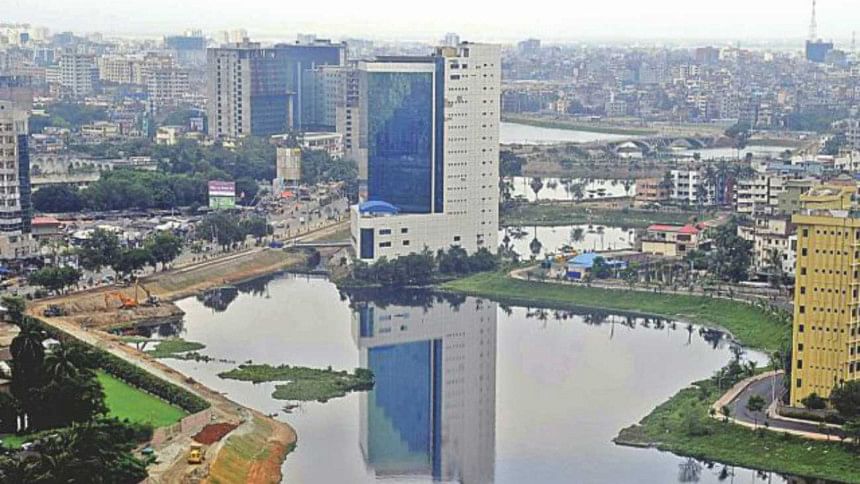 Bangladesh Garment Manufacturers and Exporters Association (BGMEA) has recently filed a petition with the Supreme Court, seeking one year more time to demolish its 15-storey building, constructed illegally in the capital's Begunbari canal and Hatirjheel Lake.
A four-member bench of the Appellate Division of the SC headed by Chief Justice Syed Mahmud Hossain is set to hold hearing on the petition on Sunday.
The BGMEA in its petition requested the apex court to extend for one year its earlier order that postponed demolition of its office building saying that they were not fully prepared to flatten such a big building.
Citing from the petition, BGMEA's lawyer Barrister ImtiazMoinul Islam told The Daily Star that the RajdhaniUnnayanKartripakkha (Rajuk) has allocated a land in the capital's Uttara for constructing the new office complex for BGMEA.
The BGMEA has already started constructing the new office building at Uttara and therefore, BGMEA needs one-year time to relocate its office, he said.
The BGMEA's lawyer also said the SC has earlier extended for two times its order that stayed the demolition of its 15-story building at Hatirjheel area in Dhaka. The extension order will expire on April 12, he added.
Following another time petition filed by BGMEA, the SC on October 8 last year extended its stay order till April 12 on demolition of the illegal building.
On that day (October 8 last year), the apex court had said it would not extend the deadline for demolishing the building after April 12.
Earlier on March 5 last year, the SC dismissed a petition filed by the BGMEA seeking a review of its judgement upholding a High Court order delivered in 2011 for demolishing the structure.