Beat the traffic mess with bike service app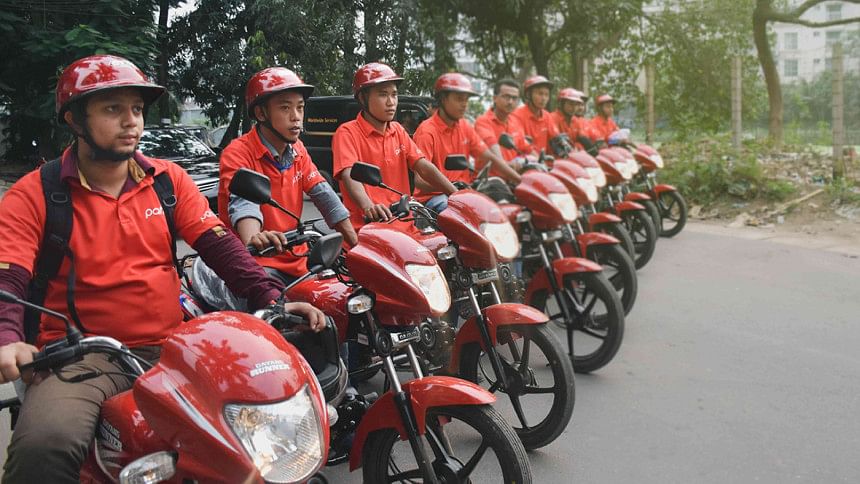 Are you annoyed with fighting for a space in public buses, or fed-up over bargaining with CNG-run auto-rickshaws or cursing your life while sitting in the traffic?
For those frustrated with all the fighting and traffic fiasco, a new app is here now in Dhaka with an Uber-like service, except that it offers rides on motorcycles. It is Pathao.
It brings a hassle free cheap ride at your doorstep. All you need to do is download the app and ask for a ride after pinpointing the location on Google map.
CLICK HERE TO DOWNLOAD PATHAO APP
Also, passengers can make a direct order through a hotline.
The service will reach the users' doorstep within 15 minutes into the order, said Saleha Farhaz Aziz, customer relation manager of Pathao.
A ride costs Tk 20 for hire and Tk 10 for per kilometre travelled and Tk 0.50 per minute. Motorcycle rides are available on demand from 7:00am to 10:00pm.
Even more, passengers need not have to pay extra charge for traffic jams. There is only a waiting charge for voluntary pauses, Saleha told The Daily Star.
For registered users, Pathao provides delivery service to Dhaka city and elsewhere available from 10:00am and 10:00pm. Delivery charge depends on the weight of the product.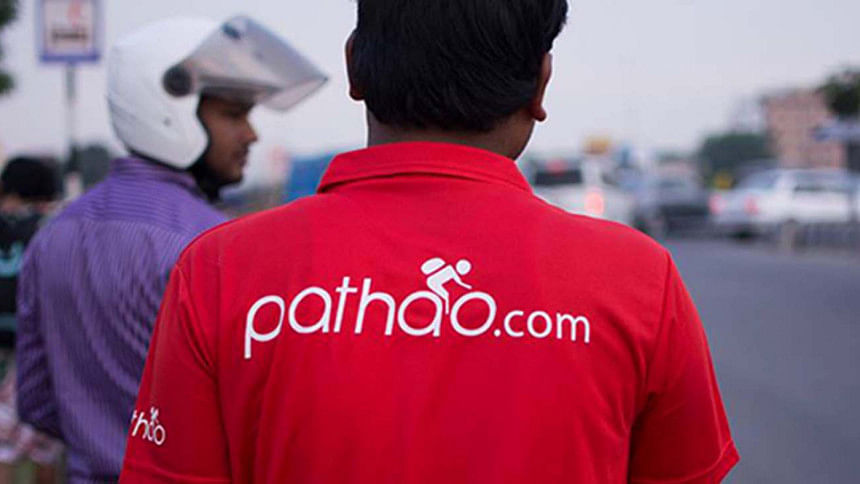 Behind the scene, the story of Pathao
Hussain Md Elias along with one of his friends launched the online bike service for delivering products with only three agents in March, 2015 for Tk 40 per delivery.
Within a year, they managed to gather 60 agents and open their commuter service in Dhaka, Chittagong, Rajshahi, Sylhet and Khulna. Now they have a collection of nearly 200 motorbikes to provide services for the passengers.
Though initially, they began journey through based on mobile phone calls, they have developed a mobile application in October last year.
Pathao recruited 100 bike riders with a salary of Tk 10,000.  It has provided each of them with its own motorcycles. Both, however, share the income from fare by 50-50 in every ride. There are also 100 riders working with Pathao as freelancers. They get 80 percent of the fare from every ride.
There are few other service providers like Amar Ride and Amar Bike that have begun such app-based operation.