SC stays HC order asking bus owners to pay Tk 1cr to Rajib's family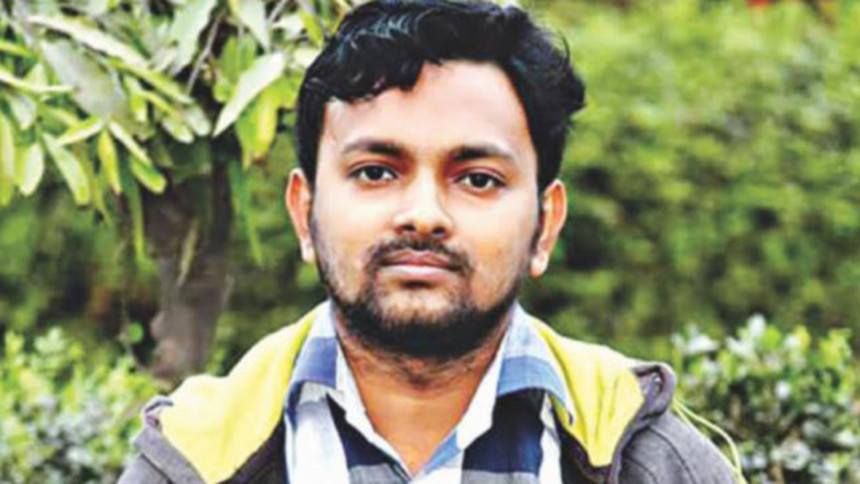 The Supreme Court today stayed the High Court order that directed two bus owners to give Tk 1 crore to the family of Rajib Hossain, who was killed in a road accident last

month,

and also asked the HC to form an independent committee to assess the liabilities for the accident.
The independent committee will submit the assessment report to the High Court by June 30 and then the High Court will determine the compensation for the family members of Rajib, the Supreme Court said.
A four-member bench of the Appellate Division headed by Chief Justice Syed Mahmud Hossain stayed the High Court order after hearing two separate petitions filed by Bangladesh Road and Transport Corporation (BRTC) and Sajan Paribahan challenging the High Court order.
Rajib, a third-year student of Government Titumir College, lost his right hand after it got stuck between two speeding buses of BRTC and Sajan Paribahan, which were trying to overtake each other in Bangla Motor area in Dhaka on April 3.
After two weeks in coma, Rajib died at Dhaka Medical College Hospital (DMCH) on April 17.
On May 8, following a petition, the HC ordered the bus authorities to pay Tk 1 crore to Rajib's family.
BRTC filed the petition on May 10 seeking a stay on the HC order that asked it to pay Tk 25 lakh within one month to Rajib's family.
Sajan Paribahan recently filed the petition seeking a stay on the order that asked it to pay Tk 50 lakh in compensation.