Niko deals with Bapex, Petrobangla illegal: HC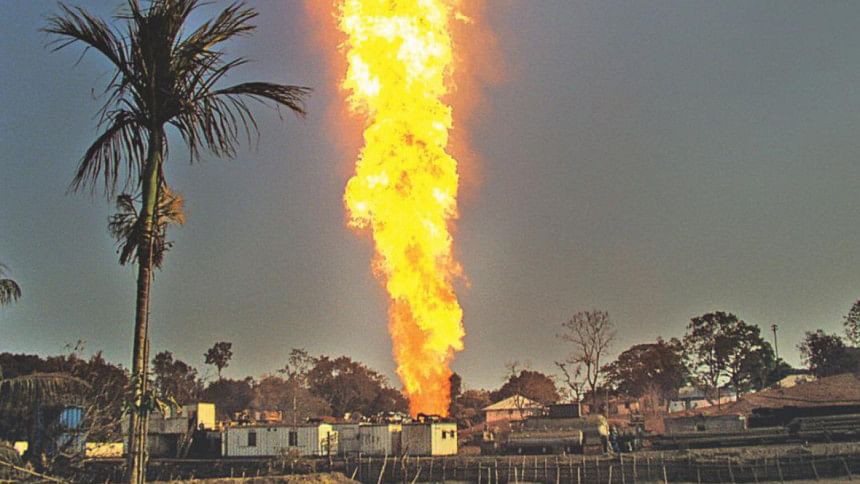 The High court today declared two deals of Niko signed with Bapex and Petrobangla illegal.
Read More: NIKO signed bribery deals
Niko signed the deals -- joint venture agreement and gas purchase and sales agreement (GPSA) -- with Bapex and Petrobangla in 2003 and 2006 respectively.
Read More: Mosharraf sued over Niko bribery
The High Court bench of Justice Naima Haider and Justice Abu Taher Md Saifur Rahman delivered the verdict following a writ petition, Moin Ghani, a lawyer for Bapex and Petrobangla, told The Daily Star.
Joint venture agreement was signed on October 16, 2003 to develop two gas fields while GPSA was inked in December 2006 to sell the gas extracted from Feni gas field. 
Samsul Alam, Energy Advisor of Consumers Association of Bangladesh (CAB), filed the writ petition with the High Court last year, seeking an order to declare illegal the deals as they were procured through corruption.
"Assets of JVA and GPSA shall revert back to the state," Moin Ghani said. 
"We also find the assets of Niko Resources in Bangladesh have been obtained through a corrupt scheme and are to be treated as proceeds of crime" Moin Ghani added quoting the verdict as saying. 
TIMELINE
1997: Niko enters Bangladesh, takes part in second round gas block bidding, but fails

1998: Niko submits unsolicited proposal to develop Chhatak and Feni gas fields

July 27, 1999: Niko signs a $4 million "consultancy agreement" with Stratum Developments Ltd

August 1999: A framework of understanding signed between Niko and Bapex for identifying abandoned gas fields 

October 1, 1999: Niko and Stratum sign a "management services contact"
October 10, 2001: BNP-led four-party alliance government assumes office

February 27 and August 10, 2003: The then Law Minister Moudud Ahmed's law firm "Moudud Ahmed and Associates" gives legal opinions in favour of Niko to sign the agreement

August 25, 2003: Moudud gives similar opinion as law minister

October 16, 2003: Niko and Bapex sign the Joint Venture Agreement to develop two gas fields

January 8, 2005: A blowout takes place at Niko's Chhatak field in Tengratila of Sunamganj

May 23, 2005: Niko presents the then State Minister for Energy AKM Mosharraf Hossain with a luxurious Lexus SUV

June 2005: Mosharraf Hossain travels to Canada and US at Niko's cost

June 18, 2005: Mosharraf Hossain steps down amid controversy

June 23, 2005: Another blowout occurs at the same field in Tengratila

December 27, 2006: Niko signs GPSA with Petrobangla to sell the gas extracted from Feni gas field

December 2007: ACC files two cases against Khaleda Zia and Sheikh Hasina in this connection

May 6, 2008: ACC presses charges against Khaleda and 10 others including Moudud, Mosharraf and Mamoon

November 17, 2009: HC prevents government from making payments to Niko until Niko pays the compensation for the blowouts

March 2010: Hasina's case is quashed

April 1 & June 16, 2010: Niko Resources Bangladesh Ltd files two cases with ICSID

June 2011: Niko Canada pleads guilty before a Canadian court to bribe Mosharraf and agrees to pay a $9.5 million fine