Advance train, bus ticket sale begins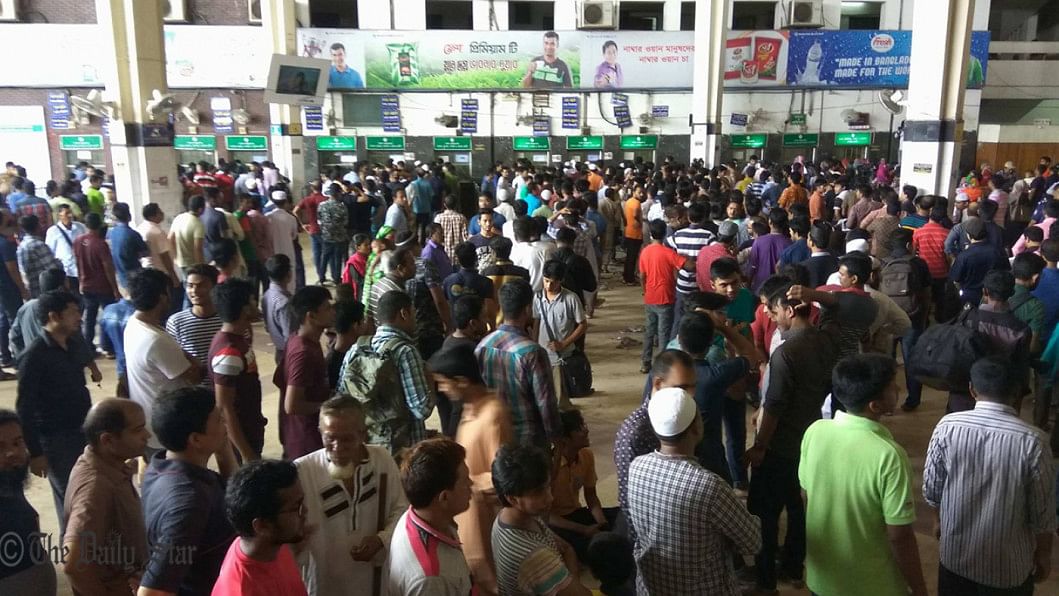 Bangladesh Railway authorities began selling advance train tickets for the holidaymakers this morning ahead of Eid-ul-Azha.
The sales began at 8:00 am today at Kamalapur Railway Station in Dhaka, reports our correspondent from the spot.
READ MORE: Advance train, bus tickets from today
A total of 22,496 tickets for August 27 will be sold today, Kamalapur Railway's Station Manager Sitangshu Chakraborty told The Daily Star.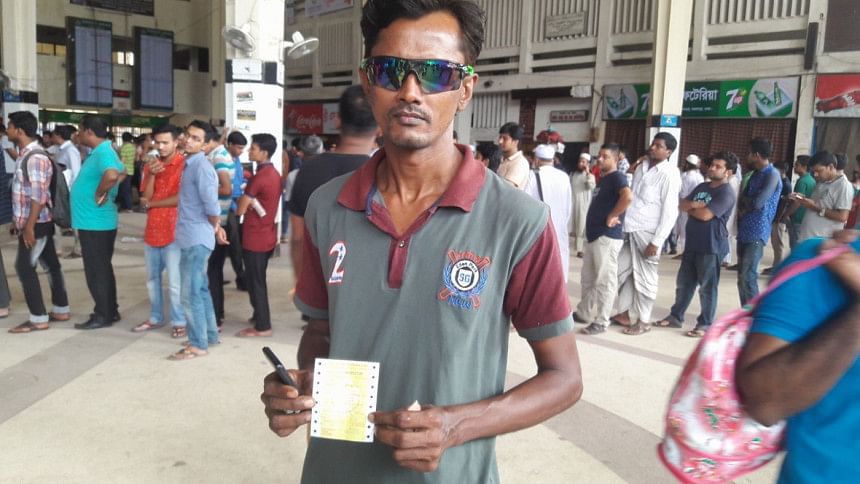 Several hundred holidaymakers were found waiting in long queues for collecting the tickets around 10:55 am.
A large number of them even started forming queues from early today before the counters opened, they said.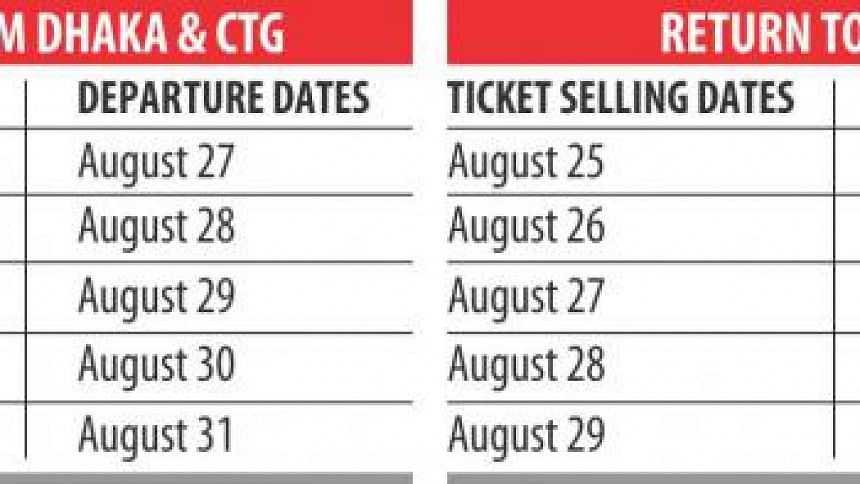 Advance tickets for August 28, 29, 30 and 31 will be sold on August 19, 20, 21, and 22 respectively. Sale of advance return tickets will begin from August 25.
Meanwhile, bus counters are also witnessing huge crowd waiting for tickets ahead of the holiday.
Passengers, who went to Gabtoli bus counter around 4:00 am, were yet to get tickets around 7:00 am, they told our photojournalist on the spot.