'Salman Shah was murdered'
'Accused' Rubi utters 8 times on Facebook video
"Salman Shah didn't kill himself, he was murdered," Rabeya Sultana Rubi, one of the accused in the popular actor's death, thus began her "confession" in a video posted on Facebook.
An expatriate in the USA, Rubi made the claim for at least eight times in her 2.59-minute video that went viral on the social media platform today.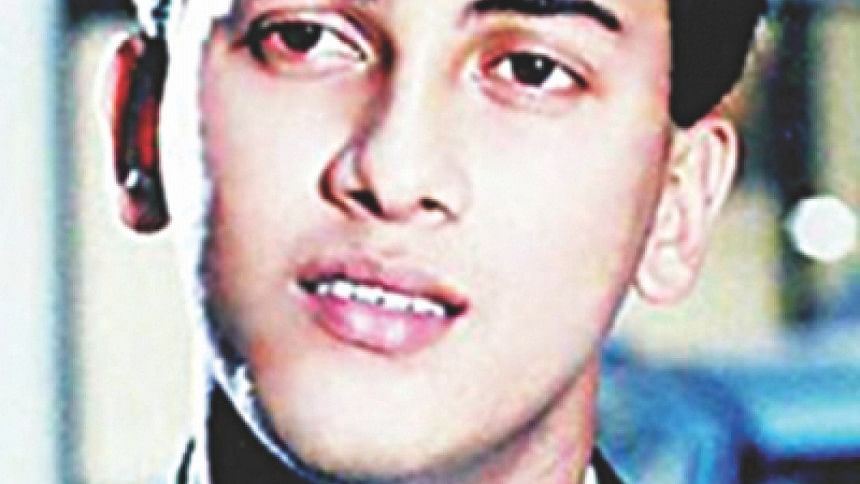 READ MORE: Death of Salman Shah It was murder, not suicide: Mother tells press
She  alleged, "My husband (John) planned the murder and my brother accomplished it. Samira's family (Salman Shah's wife) was the mastermind to kill him. A Chinese community member completed the task."
"I'm Rubi and remain hiding here so that I can prove it as murder," she said. 
The accused further added she will do everything to prove her allegation.
READ MORE: Court orders further probe into Salman Shah's death
"They also tried to kill me. So I am on the run as I am the last person who can prove it as killing. Now they are trying to kill me as the case may be reopened anytime."
Rubi also asked Salman Shah's mother Nilufar Chowdhury to take steps to begin reinvestigation of the case.
The claim came seven months into Salman Shah's mother Nilufar told reporters on February 9 that her son did not kill himself, he was murdered.
Twenty-one years after the popular movie star's death, Salman's mother is still hopeful that justice will be served to the bereaved family.
Salman Shah, born Shahriar Chowdhury Emon, was a popular silver screen actor in the 90s. He mysteriously died on September 6, 1996 at the age of 25.
His father Kamaruddin Chowdhury had filed an unnatural death case which he later turned into a murder case.
Later, the case took a dramatic turn when one Rezvi Ahmed in a confessional statement said he had killed Salman with the help of Salman's wife and mother-in-law and eight other accomplices.
Rezvi, however, later disowned his confession given before the police.
On July 9, 2014, a probe report submitted said the actor committed suicide in his Eskaton residence on September 6, 1996.
On December 7 last year, a Dhaka court transferred the case to the Police Bureau of Investigation for fresh inquiry. The court passed order after Salman's mother Nilufar filed a no-confidence petition against the February 10, 2015 order that directed the Rapid Action Battalion to investigate the case.