Banani rape: Raintree hotel now calls for justice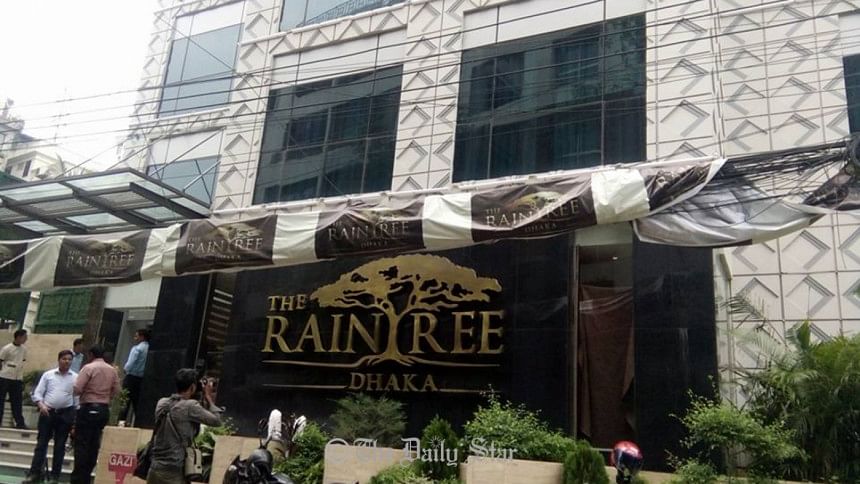 - Raintree arranges presser, but no questions answered
- Hotel authorities maintain 'no complaint' that night
- Under public outrage, the hoteliers now stand by victims
Authorities of the Raintree hotel, the upscale hotel in Banani where two girls were raped in March, have demanded exemplary punishment of the "rapists".
Under public outrage over allegations of siding with the rapists and trying to cover up the incident, the hotel authorities arranged a presser in the capital today.
Four representatives of the hotel, including its Managing Director Shah Adnan Harun, who is the son of Jhalakhathi lawmaker BH Harun, were present.
READ MORE: Univ girls 'raped after birthday party at hotel'
Reza Golam Mostafa, general manager of Raintree hotel's financier company Humaira Group, read out a written statement. They did not entertain any question asked by reporters.
Meanwhile, internet users have voted down the hotel that opened in April. After the incident, the online rating of The Raintree Dhaka stood at 1.1 out of 5, which was 4.6 before.
Raintree maintains 'no complaint' that night
During the press conference, Raintree authorities maintained that there were no complaints of rape during the night of the incident, despite the victim's repeated claim of otherwise.
"The rape victims did not bring any allegation of harassment that night," said Golam Mostafa, who read out the written statement brought forth by the Raintree hotel.
Victims reportedly said, they repeatedly pleaded for mercy and the hotel employees refused any help. The hotel authorities, in this regard, said their rooms are soundproof – a defence that was repeated today.
ALSO READ: Victim hands cops 'piece of evidence'
"We never said that no rape incident took place at two rooms in the hotel on the night of March 28, but this never meant that we denied," he said. "The case is now being investigated and it will be proved in the trial."
Regarding deleting the CCTV camera footage, Golam Mostafa said: "We follow an international rule… deleting any footage that is over 30 days old."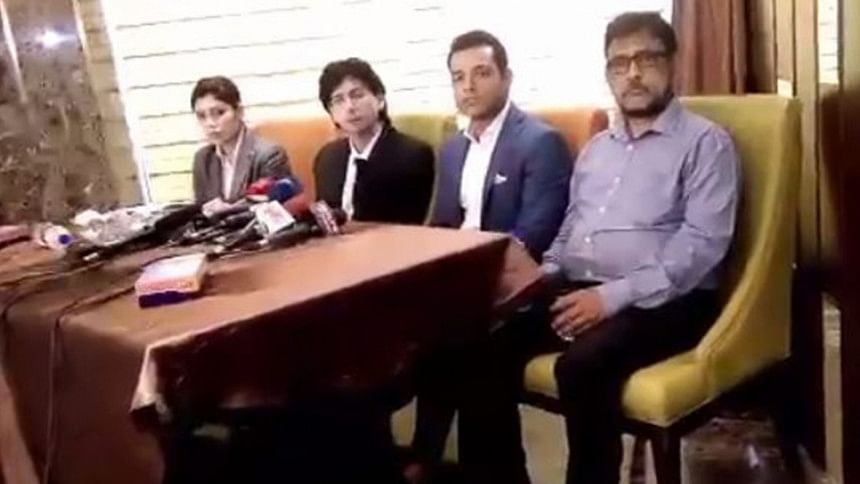 The hotel has already come under the radar of customs intelligence, which found Tk 8 lakh VAT graft into Raintree's account in the lone month of its legal operation in April.
Four people, including Ahmed Shafat – son of the owner of Apan Jewellers – have been arrested. Shafat and his friend are now in remand. Cops say they have found evidence of rape from their primary testimonial.