Banani Rape: Victim hands cops 'piece of evidence'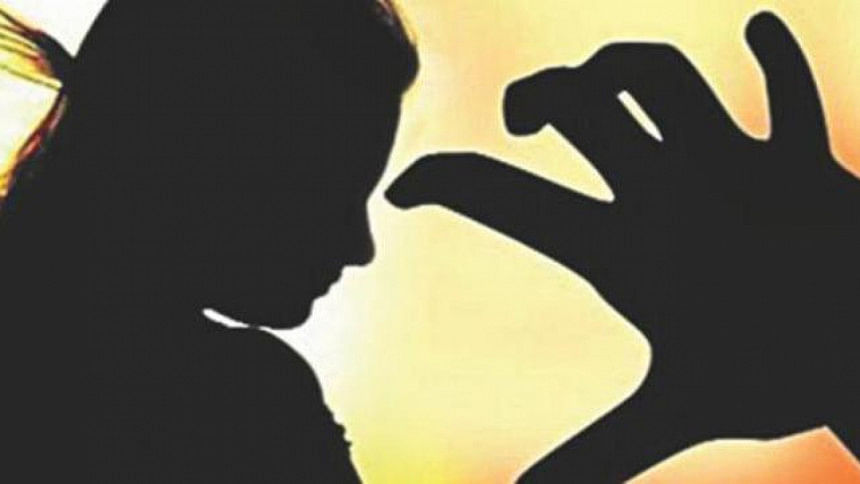 She neither wore nor washed the dress since she was allegedly raped on March 28.
Thinking that the gown she was wearing that night could be evidence helping her get justice, she handed it over to Banani Police Station after filing a case on May 6, over a month after the incident.
The dress belongs to one of the two private university students who were allegedly raped at an upscale hotel in the capital's Banani.
"Wearing the gown would have been impossible because it could bring back the horrors of that night. This might now be important evidence in the case," one of the girls told The Daily Star.
Meanwhile, a Dhaka court is scheduled to hear today a police appeal seeking permission for conducting forensic tests on the dress.
Forensic experts say it is difficult to get evidence of rape from the body of a victim a month after the crime but extracting evidence from a dress is easier.
"Semen or any tissue of a rapist remaining on a victim's clothes can easily be detected even after a month," said Kamoda Prosad Saha, head of forensic medicine at Comilla Medical College. 
A five-member medical board at Dhaka Medical College examined the girls for evidence of rape on Sunday.
Police were yet to arrest any of the five accused till last night.
Women Support and Investigation Division of Dhaka Metropolitan Police (DMP) Inspector Ismot Ara Ame, who is investigating the case, told The Daily Star that several teams of the law enforcers were trying to arrest the accused.
In another development, DMP Commissioner Asaduzzaman Miah, in a statement, said police found the victim's allegations to be true in primary investigation before the case was registered.
Invited to Shafat's birthday party on March 28, the two girls went to the Banani hotel around 9:00pm. After midnight, Shafat and Nayem raped the girls in two rooms, alleges the girl who filed the case.
Besides Shafat and Nayem, Shafat's driver Billal was accused of filming the rape and his unnamed bodyguard was accused of assisting them. Another young man Shadman Sakif was also accused of assisting.
SHAFAT'S EX-WIFE REVEALS HIS LIFESTYLE
Faria Mahbub Piyasha, a former TV presenter, who was recently divorced by prime suspect of the case Ahmed Shafat, said she often heard from her friends that her husband and Nayem, another accused of the case, were yaba addicts and frequented a Banani hotel to do drugs.
"My well-wishers kept warning me about his addiction after I married him," she told this correspondent.
Once the case started being reported in the media, Shafat's father Dilder Ahemd Selim, one of the owners of Apan Jewellers, told journalists that Piyasha stage-managed the whole incident to blackmail his son.     
Piyasha filed a general diary with Bhatara Police Station on Sunday expressing concern over her safety.
Shafat and Piyasha were married on January 1, 2015. She said Shafat's father did not take their marriage well.
Piyasha said she was present when Shadman Sakif, also an accused in the double rape case, introduced the girls to Shafat at a programme in a Gulshan hotel on March 7.
She received a legal notice for divorce from Shafat the next day.
Piyasha was mentioned in the case statement as a cousin of one of the victims. Talking to The Daily Star, the victim, however, said she contacted Piyasha for her help in filing the case. 
NAYEM ASHRAF, A CHEAT ALL ALONG
Banani police said the real name of Nayem is Hasan Mohammad Halim, son of one Amjad Hossain, a resident of Gandail village in Sirajganj's Kazipur Upazila.
Our Pabna correspondent reports quoting locals and police that Nayem used to rob people by going under the pseudonym and claiming to be a son of Gandail Union Parishad Chairman Ashraful Alam.
Contacted, the union parishad chairman said Halim cheated many women and embarrassed him by the false claim that he was his son.
"He tricked a girl in Bogra into in a relationship a couple of years ago by showing her
Kazipur mayor's house and claiming that it belonged to him. After the truth came out, Halim was beaten up by locals of Kazipur. Halim went to Dhaka after that incident," Ashraful said.
A police officer called Ashraful from the capital last year and told him that Nayem abducted the daughter of an industrialist.
His criminal activities started with leaking question paper when he was a SSC student at a local school, the chairman said, adding that he married a girl who divorced him after knowing that he was a cheat.
An official of Gulshan police said they had information that Halim ran an event management farm, Emakers Media and Entertainment, in the capital and used it as a means to hobnob with female students and introduce them to sons of rich people. 
People who knew him said Halim also used the name Nayem Ashraf on social media and often uploaded photos with influential people, including MPs, police officials and celebrities to show off.
PROTEST OVER BANANI RAPE
Police's failure to nab the accused reveals a culture of impunity prevailing in the country, rights activists, writers, academics and bloggers said at a rally in the capital yesterday.
Police is not arresting them as they are sons of influential and well-off families, they told the rally in front of the National Museum and demanded their exemplary punishment.
The protestors threatened to march towards Banani Police Station from Shahbagh intersection if police fail to nab the culprits within 72 hours.
Ain o Salish Kendra Executive Director Sheepa Hafiza, rights activist Khushi Kabir, publisher Robin Ahsan, DU teacher Sutapa Bhattacharya, Hill Women's Federation President Nirupama Chakma and filmmaker Amitabh Reza Chowdhury, among others, spoke at the rally.
Meanwhile, students from different educational institutions announced that a rally will be held on Dhaka University campus today.