Banani house freed from Moosa Bin Shamsher's possession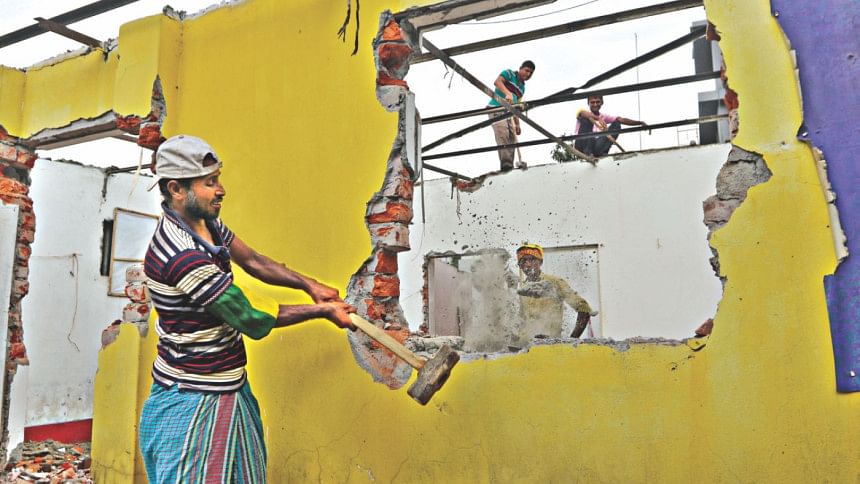 After two decades of legal battle, the house of Bangladesh's first education minister was handed over to his heirs yesterday, removing possessions of controversial business tycoon Moosa Bin Shamsher from it, following an order from a Dhaka court.
"We had been fighting a prolonged legal battle since 1999 against Moosa to get back the possession of our house," said Ayub Ali, eldest son of the late minister, Prof Mohammad Yusuf Ali.
Yusuf Ali built a two-storied house on plot 57 on road 1 in block-I of Banani. The then Dhaka Improvement Trust had allotted the plot to him, said Ayub. The house was rented out to Moosa in October of 1996 for three years. "My father died in December, 1998 and we declined to renew the rental contract any further, as we wanted to stay there," he said. "But Moosa did not vacate the house and resorted to some five cases, one after another. He lost all of them," he said.
Finally, Yusuf Ali's heirs filed an case seeking Moosa's eviction. Based on the prayer, a joint district judge court in Dhaka delivered its verdict in favour of Yusuf Ali's heirs on July 25, Ayub said.
Moosa used to run an office in the building and lives with his family in a palatial house in Gulshan, he said.
None of Moosa's family members was available at the time of the eviction drive. One of those, who were taking the belongings out of the house, said they were moving out as the court has ordered the eviction. He however declined to disclose his identity to The Daily Star.