Avijit murder: Light was inadequate, cops say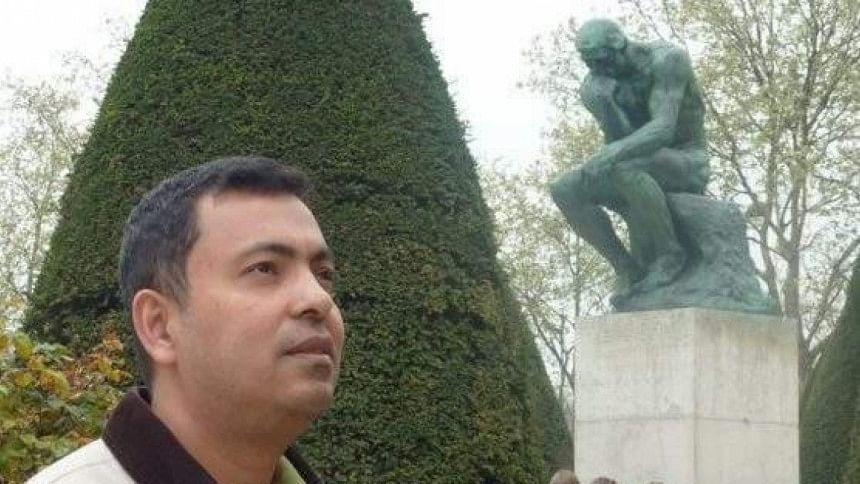 Police today said the road in front of Bangla Academy where blogger Avijit Roy was killed last year was not adequately lit.
Based on past experiences of attacks and violent incidents, the law enforcers will work to ensure the security of visitors during this year's book fair which is going to begin Monday, Commissioner of Dhaka Metropolitan Police (DMP) Asaduzzaman Mia said at a programme in Dhaka this morning.
The lawmen will also control traffic movement from Suhrawardy Udyan via Teacher-Student Centre (TSC) to Doyel Chattar intersection during the month-long Ekushey Boi Mela.
This year, police requested Dhaka University and the concerned city corporation authorities to provide adequate lighting in and around the book fair premises, the DMP commissioner said at the programme at Rajarbagh Police Lines.
The DMP has undertaken a massive and multilevel security measures centring the upcoming book fair at DU campus, he said.
It will set up two police control rooms in the book fair area and deploy plain-clothed policemen, he added.
"We also have met with the concerned authorities including those from Bangla Academy and discussed how to ensure security during the fair," the DMP commissioner said.
The DMP and Dhaka South City Corporation (DSCC) jointly organised a cleaning programme at Rajarbagh.
DSCC Mayor Mayor Sayeed Khokon also spoke on the occasion amongst others.